Soulitude by the Riverside is located in naturally isolated environs and have a generous land to room ratio. While Soulitude has always kept excellent hygiene standards, we have enhanced them in accordance with the best practices and Health & Safety guidelines issued by our government & WHO. Click here to view our Health & Safety measures.
In addition, we feel that effective infection control is a partnership between Soulitude and its guests. Obviously, having hospital grade sanitation can't guarantee an infection free environment if one of the asymptomatic guests walks-in with it. Therefore, the main objective of Soulitude's safety bubble is to protect our guests and staff. Soulitude guests appreciate our Safety Bubble and would not like to stay at places where there could be an undetected asymptomatic guest in the next room unknowingly spreading infection. Click here to view the Travel Restrictions applicable to our guests.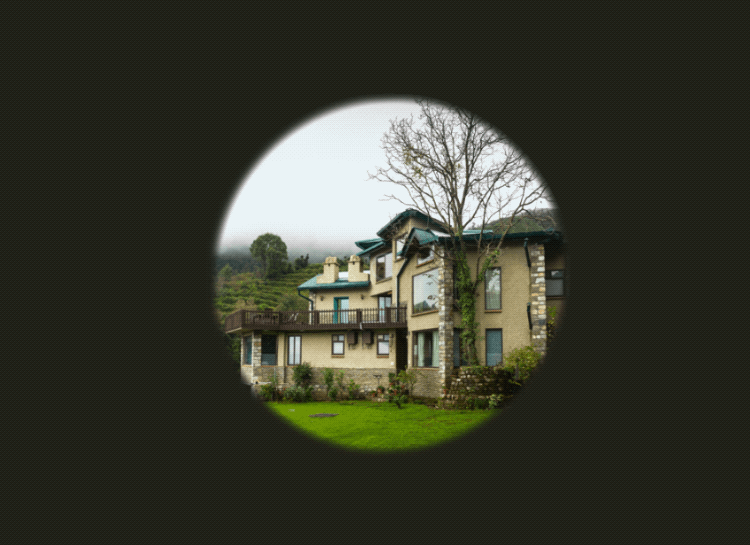 Our Health & Safety measures
Housekeeping
Housekeeping service during a guest's stay will only be provided on request, and the guest will be requested to leave the room 30 minutes prior to cleaning, and will return after a 30 minute cooling period.
Linen, including towels, sheets, bathmats, duvet covers & pillow covers are washed and then tumble-dried by machine at high temperature settings, after the addition of an anti-septic solution. Underlying duvets & pillows are tumble-dried at high temperature settings after each guest use. Guests may, of course, carry their own linen or purchase a new set from us.
Our Housekeeping procedures include Cold Fogging Sanitisation with  Diversey Virex II 256 disinfectant.
Public areas and touchpoints such as countertops, tabletops, door handles, and taps are cleaned multiple times a day with disinfectant.
Food & Beverage
The meals are Table d'hôte (menus and prices are fixed). We take extra care in planning them so that the guests are treated to a variety of tastes and cuisines. We do not serve buffets and each guest group is individually served on their table.
Dining tables have been re-arranged to maintain social distancing, and our endeavour is to provide dining service closer to the guest room (as far as possible) or in the outdoors (weather & staff resources permitting).
In order to minimize the exposure to large markets, we have reduced the distance from where we procure, and our menus reflect the seasonal produce. Purchases are quarantined & sanitised before being used in the kitchen.
Our kitchen staff wears masks, gloves and chef hats / hair nets. Our food sensitive surfaces and fresh produce (wherever sensible) is sanitized with Diversey Suma D4 Tab. Our crockery and cutlery are washed & dried in an industrial steam-based dishwasher (which uses high heat), and they are further sanitized with Diversey Suma D4 Tab and the crockery is re-heated in a microwave just before service.
Contactless Check-in and Check-out
Our Check-in is a straight-through contactless process. Prior to arrival, guests receive a pre check-in email where they are expected to complete the information requirements and upload their documentation (Identification, COVID Vaccination Certificate / COVID-19 Negative test report as required). Our team remains in touch during their journey to provide directions, greets them upon arrival (with social distancing) and shows them to their pre-selected room. The baggage is sanitized and delivered to the room. Valet parking services have been discontinued.
During their stay, guest interaction is largely via mobile / intercom and WhatsApp / SMS, though our General Manager will be available for short conversations in common areas or the outdoors, if guests are comfortable. Our service staff will be available within eyesight & earshot to take care of the guest needs. The Welcome booklet, Menus and other documents will also be provided via WhatsApp or email.
Prior to check-out, the guest will receive a draft invoice via WhatsApp / email and upon approval the payment link will be generated. Ideally payments may be settled using the payment link or by transfer of funds via NEFT. However, on request, payment can also be done via a physical credit card machine (the card & machine will be sanitized before and after the process). Our guest experience feedback will be sought via email once they are safely back home.
Staff
Our staff is briefed and trained in essential hand & respiratory hygiene, social distancing and strictly follows Standard Operating Procedures ("SoP") required for infection control in the present situation. The SoP are based on the COVID-19 Safety and Hygiene Guidelines for Tourism Sector (Hospitality Units) issued by Uttarakhand Tourism Development Board in June 2020, which are themselves based on the guidelines issued by Ministry of Tourism and Ministry of Health & Family Welfare).
The kitchen, service & common areas at Soulitude are monitored via a live CCTV feed to our office.
Travel conditions applicable to guests
Soulitude has an active screening policy and it only accepts those guests into its safety bubble that comply with the following restrictions.
An updated Aarogya Setu application on the mobile is mandatory.
No drivers or non-residential visitors will be allowed in the premises.
While on walks & treks, Guests are advised to stay away from local homes keeping in mind their apprehensions about the potential spread via city dwellers. They are strongly advised not to risk visiting public spaces, markets & crowded touristy areas in their own interest and that of fellow residents.
Triple occupancies are not allowed, unless it is an immediate family member (children / parents).
Guests are required to wear masks outside their rooms and maintain Social distancing from other guests & staff.