Soulitude in the Himalayas, situated on the National Highway is well connected and forms just the right base for many scenic drives.
Soulitude is situated in the most beautiful parts of the Kumaon region. And there are plenty more picturesque locales to explore on a drive. And to journey on the beautiful winding hill road is enough unto itself as with every turn new vistas open up with unexpectedly gorgeous views which are a photographer's delight. You may want to take a trip to Mukteshwar, Hartola or Nathuahan to get a dose of Vit H(imalayas) or you could choose to drive down to any of the many Lake-towns including Nainital which are in easy driving distance from Soulitude.
Nathuakhan is a little hamlet near Ramgarh. With alluring views of the sun kissed Himalyan range, picturesque forests, lush green valleys it has an air of calm and serenity. Densely populated with the lofty pine, oak, birch and Kaifal trees, the surrounding areas in and around the village offer interesting trails for nature walks and treks. Nathuakhan is 21.7 km from Soulitude in the Himalayas and would be approximately a 44 minute drive from there.
Hartola is a small village on the Ramgarh Mukhteshwar highway known for its orchards of the most delicious variety of apples, plum, apricot, pears and peaches. The village adjoining the Mukhteshwar forest reserve has the largest population of Himalyan Oak along with Buransh and Devdaar trees. Innumerable varieties of wild and garden flowers colour the landscape here. Hartola was under under consideration for being the best organic fruit belt in India. No wonder happy birds sing their bird-songs here all day long! Hartola is 29.6 km from Soulitude in the Himalayas and would be approximately a 59 minute drive from there.
Situated at the height of 7500 feet, Mukhteshwar, surrounded by fruit orchards and thick coniferous forest was developed by the British as a centre for research and education. With magnificent oak and rhododendron forests, Mukteshwar commands a breathtaking view of the snow peaks which include Nandaghunti, Nanda Kot, Trishul, Nandadevi, Panchachuli. During the fruit season the orchards are laden with apples, peaches, pears, chestnuts & plums. Birds are another attraction as are Deer that are frequently spotted in the forest. The serene and tranquil environment of Mukteshwar seeps deep into the heart and works like balm for the soul. Mukhteshwar is 25.1 km from Soulitude in the Himalayas and would be approximately a 54 minute drive from there.
There are a few places of interest here that may be worth a visit. These include the following: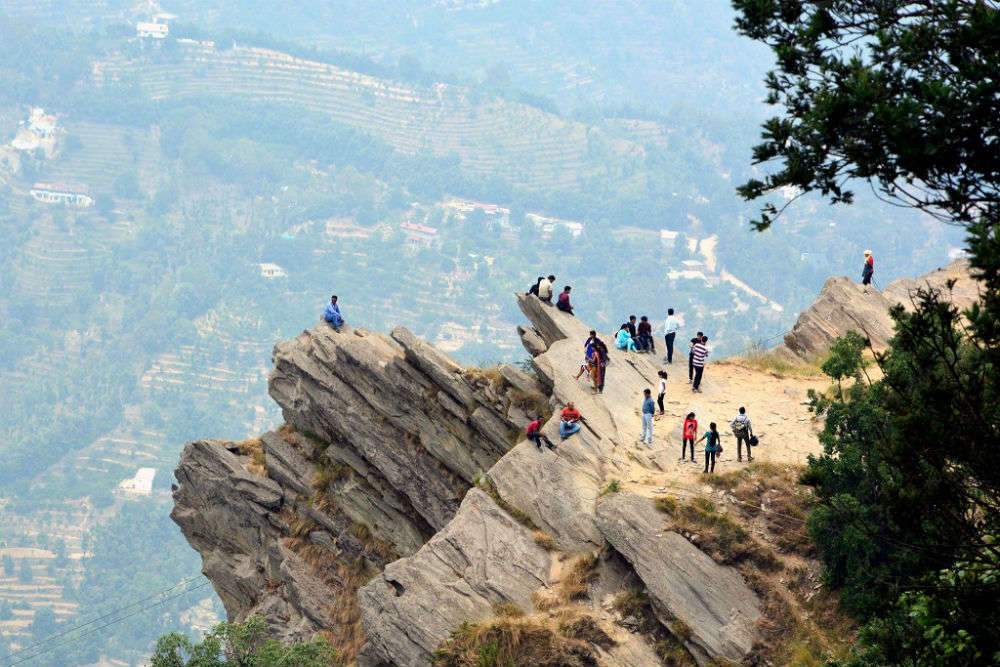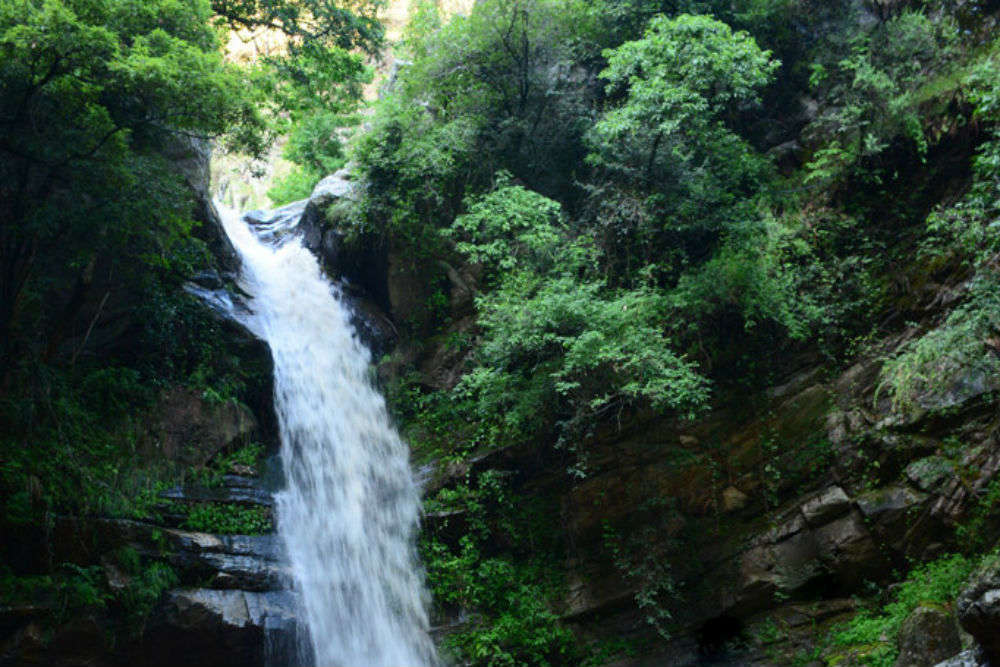 The Mukteshwar Temple known as the Mukhteshwar Dham is 350 year old temple dedicated to Lord Shiva. It is believed the lord Shiva killed a demon here and granted him salvation (Mukti), hence the name Mukteshwar. Perched at an elevation of 2312 metres above sea level, the temple offers an enchanting view of the surreal landscape with a 180 degree view of mighty Himalayas. Majestic views of the Nandadevi, Nandakot, Nandaghunti, Trisul and Panchachuli are visible from here. The temple can be approached either by stone stairs or a two hours long trek on a narrow mud path through the fruit orchards and coniferous forest that locals use.
Chauli Ki Jali also known as Chauthi Jali is a visitor's attraction located behind the cliff of Mukteshwar temple. It is located at a distance of 250 metres from the Mukteshwar temple. 'Chauli' means rock and 'Jali' means hole.
Indian Veterinary Research Institute (IVRI): IVRI has a campus with different departments for research, animal nutrition, genetics and bacteriology. There is also a museum and library. However, permission is required to visit the premises of the Institute.