Reviewed 21 November 2015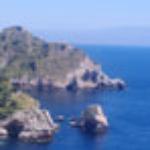 Urban_Nomad9
New Delhi, India
We visited Soulitude in the Himalayas last weekend! The place lives up to its expectations. From the moment we entered the resort till we left everything was perfect!
The rooms and the main house are very tastefully done and comfortable, the views of the Himalayan ranges out of your room window are beautiful, and the food is delicious.
But the best part is the staff at Soulitude!! They make you feel special and go the extra distance to ensure that you are enjoying your stay. On our last night, we were the only people staying at the resort. They prepared a special candle night dinner for us (completely at their own will) and the next morning they setup our breakfast table in the garden so that we could enjoy the sun and valley views!! The staff sets a new benchmark for customer service!! Kudos to the team and especially General Manager Mr. Prithviraj and Sagar!
Thank you for the great experience. We will definitely return!!
Stayed November 2015, travelled as a couple