Reviewed 2 February 2016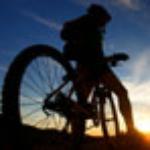 anchal2015
New Delhi, India
Stayed again at Soulitude in the Himalayas and this time for 3 nights from 28 Jan till 31 Jan..
Like before, the hotel has not only maintained its standard but managed to impress me further. The staff is simply well groomed and the food is better than most of the fancy 5 star resorts. This time had a word with the chef for his recipe for the Chocolate Mousse.. it is one dish whose taste is still quite fresh in my mind…
I stayed again in the Celebration room in the cottage as i am in love with that room and it's balcony. The views are spectacular and weather was superb.
Will again be going there and this time with family and would also urge everyone one who is travelling towards that area to spend atleast one vacation there.
thanks team Soulitude for making yet another vacation of mine memorable
Room Tip: i would recommend Celebration room if you are there for a romantic vacation
Stayed January 2016, travelled as a couple