Reviewed 28 November 2015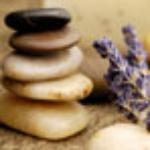 Namrata25
Mumbai, India
I visited this place in October along with a friend mine and it was worth every penny. We stayed for two nights Oct 26 and 27. Just about everything was perfect. Our room was The Secret Garden which was absolutely beautiful and comfortable too. The food, though a bit expensive, is worth because its freshly made and served garam garam. On the second day, the manager arranged a trek for us till the local market which was an amazing experience all together. On the first night, they arranged bonfire and food in the garden area. And we had the most yummiest pastas ever. Yes, pasta in a remote place like Ramgarh. Well, what else do you need, right?
Whether you're travelling alone or with your family or with your girl gang, this is the place you need to stay in Ramgarh.
Room Tip: If you want the amazing view of the Himalayas then go for the Secret Garden room!
Stayed October 2015, travelled with friends