Reviewed 16 October 2015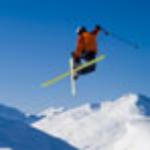 KaranAmin11
We chose to spend our family holiday at Solitude and it turned out to be the best choice for us.
We got a himalayan feel – Excellent views of the himalayan range, valleys, dense growths of pine and oak on the mountain slopes, some times beautifully covered by mist. The views from each room are gorgeous and the entire place is so tastefully decorated, all in all an absolutely stunning place.
We got Solitude – a perfect place to relax and spend quality time with the family, quiet and peaceful it is the ideal setting for a rejuvenating get away.
Service – We were traveling with a toddler and were skeptical about how we would manage but it couldn't have been easier thanks to the courteous, dedicated and warm guys here. They are incredibly polite and the effort they put in is commendable, at each stage we were amazed at the care they took to make our stay pleasant.
The food is very tasty and feels like home we would recommend having at least a couple of meals here.
(Tip: in the town of Ramgarh there is a small place owned by Mr. Bhatt, the samosas there were to die for)
We highly recommend choosing to stay here.
Room Tip: Visit the website the floor plans and the views shown are extremely accurate.
See more room tips
Stayed September 2015, travelled with family