Reviewed 1 December 2015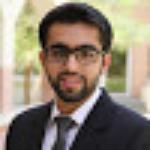 brisingr124
Dubai,
United Arab Emirates
I was looking for a picturesque escape for my honeymoon when I happened to stumble upon this place. We had only 2-3 days to take the trip and we wanted a place away from the regular tourist crowd, this place gave us just that! It also happened to be ideally located from Delhi.
We spent 2 nights in the Nirvana suite which was ideal for a couple, very cozy & comfortable. We loved the wooden finishing and the design of the suite, plus it offered an amazing view of the Himalayas & the valley below. It had a separate entrance as well was detached from the main hotel building. This provided a cottage like feeling during our stay there.
The best and the most amazing part of the entire experience was the exceptional service provided by Mr. Prathvi Raj and his team. The staff was very welcoming, humble and always at your service. They planned a lovely candle light dinner, with cake & flowers across a bonfire for our first night there. We would like to make a special mention of the food. The food served here was amazing no matter the meal or cuisine. We over ate in all our meals and kept sipping on the lovely masala chai they made.
The location is quite ideal, it is not remotely located therefore we did not feel any sense of insecurity, it was almost centrally located & popular places like Nainital, Mukhteshwar & Sattal were 1 to 1 30 hr drive away.
We visited the place in the middle of Nov and the weather was just perfect. It used to get chilly during the nights and cool during the day, perfect for trekking in the woods.
Overall, we felt a sense of belongingness, tranquility & homeliness which was different from a conventional hotel. We had a very memorable experience and will be sure to visit again.
Room Tip: Nirvana suite had good views & is large
Stayed November 2015, travelled as a couple