Jis tann ko chua tune, us tann ko chupaun..
Jis mann ko laage naina, woh kisko dikhaun..
O mori Chandrama, teri Chandni ang jalaye..
Teri unchi atari, meine pankh liye katwaye…
I hide the body you touch.
What about my soul that you touch with your eyes. The high, bright moon burns me and I have cut my wings.
The moon looks lovelier and forlorn in the Himalaya.
The full moon rises from behind the hills at Gagar, Ramgarh, Kumaon Himalaya, District Nainital, Uttarakhand. Hand held shot, 375mm, f5.6, 1/60 sec, ISO400, Cropped
11pm, 4th June 2015
* Lyrics Gulzar Sahab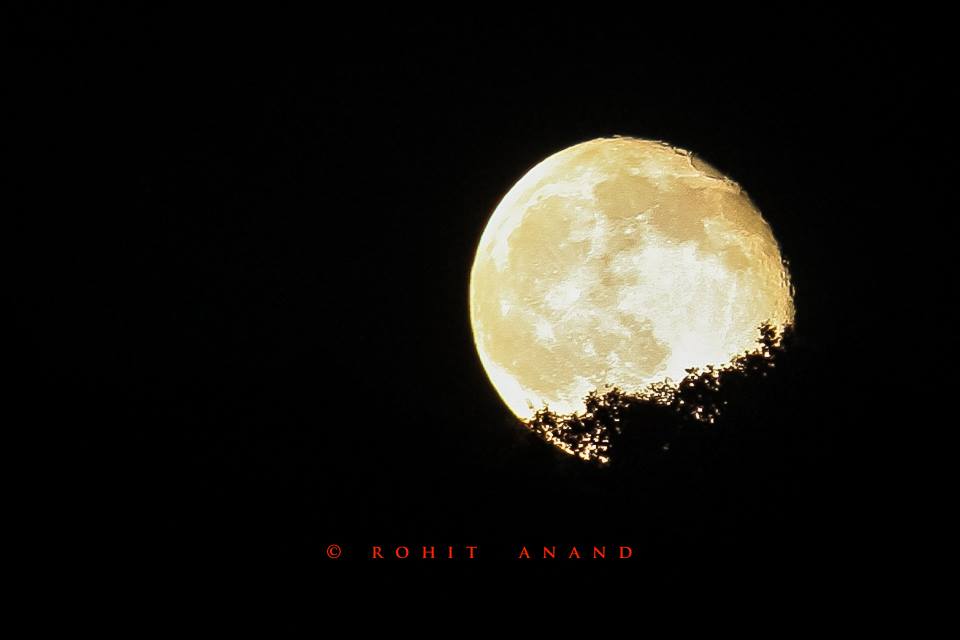 View the original post and comments on The Himalayan Club's Facebook Page