Reviewed 21 March 2018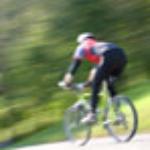 Kamini_Rai
Noida, India
We selected the property post seeing some photographs on one of the FB groups but believe you me, the property is exactly the same as shown on Tripadvisor.
The property is well connected from Kathgodam (nearest Railway Station). It has the most awesome view, well kept rooms and very helpful staff.
The on-site staff specially Mr. Bhanu & Mr. Vinod really took good care considering we were travelling with a 2.5 year old child.
The Sales office in New Delhi is very good and responsive. They upgraded our room category, which was very kind of them and added a positive impact even before the trip commenced.
The property gives you all the comfort of home. Food was awesome. The spread for break-fast and dinner was very good and total Value for Money.
Look forward a trip soon again !!!!
Stayed: March 2018, travelled with family