Reviewed 3 June 2014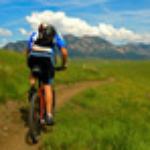 ManavAgg
New Delhi, India
The property is located in relative isolation and that to me is its greatest charm — far away from maddening crowds, construction and traffic, one can really experience the mountain alpine environment and if lucky, get terrific views of the snow-capped Himalyas – we were fortunate to get a few periods in our 3 night stay where the clouds cleared up allowing splendid views of Nanda Devi and other peaks, right from our balcony.
The people managing the property are exceptionally courteous and nice with the manager, Prithviraj Singh leading the way — they try and do what they can, to make one's stay a comfortable one. They went out of their way to get medication for my younger son who developed a stomach upset along with me after dinner on our second day there and also did not charge us for one night (we had booked for 4) when we decided to check out early due to the stomach issue. This is not to say anything about the food quality though — the food in general was very good – not too oily and well done — I suppose our health issue was just something that can happen during travel anywhere to anyone.
The place should be used as a base in my view to take long walks / treks, visit the surrounding areas and generally replinish oneself by soaking in the wonderful natural setting in which the resort is built. Unless very adventurous, food should probably be had at the resort only as the surrounding options did not look all that appetizing to me to say the least.
Highly recommended for both a short and a long stay, particularly if one is looking to work off stress of any sort and or one loves mountains and clean air.
Stayed June 2014, travelled with family