Unwind in the fresh mountain breeze and take it the majestic view of the hills in all its splendour at 'Soulitude by the Mountains'. It was an old house, now restored to a wonderful homestay and is located at Gagar, an idyllic hamlet located at 2,100 meters near Nainital. The place offers a stunning 180 degree view of the Kumaon Himalayas.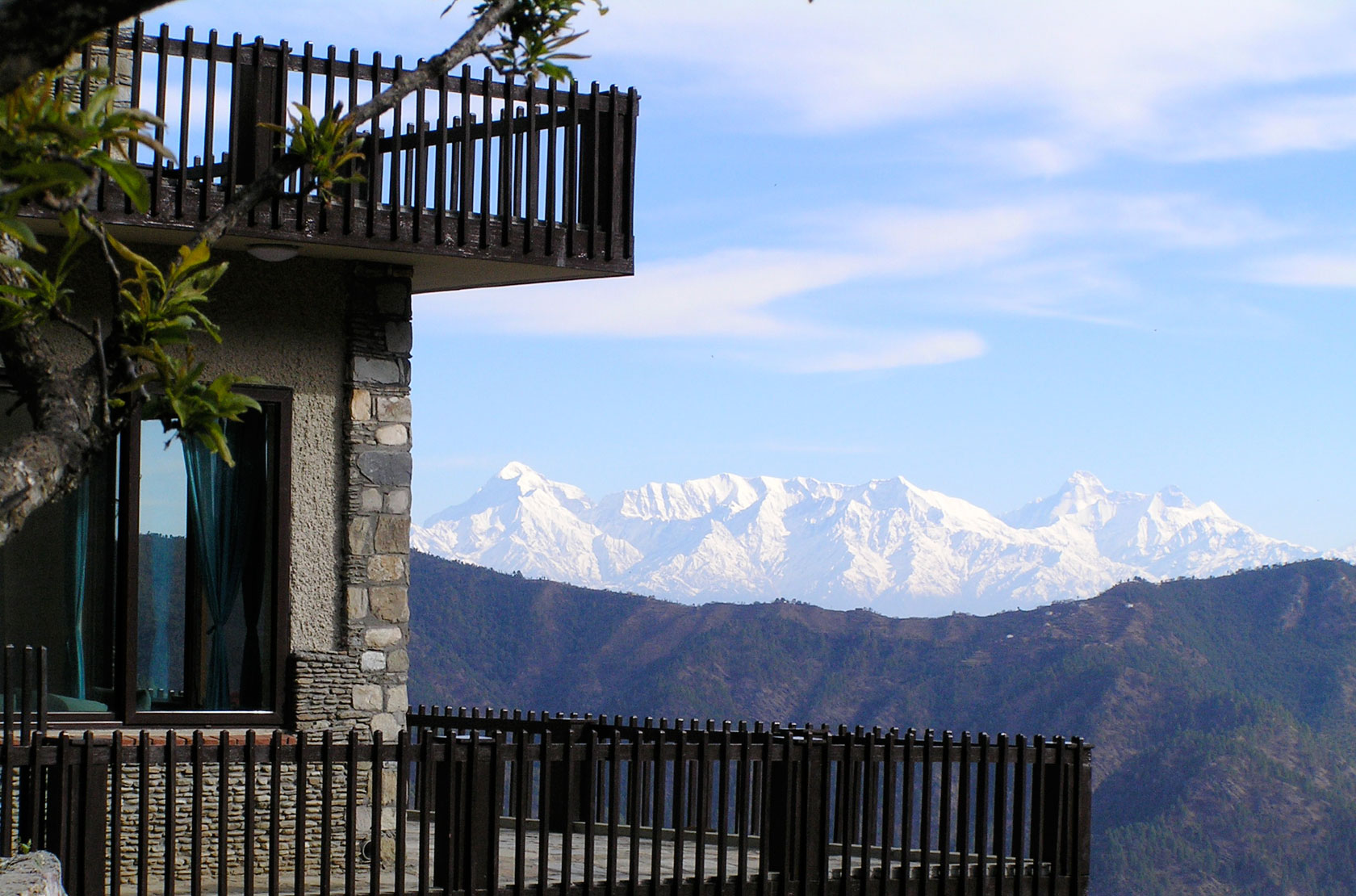 Enjoy a panoramic view of many famous peaks including Nanda Devi, Trishul, Panchachuli, Pindari Glacier, Nandakot, Nandaghunti and Kamet.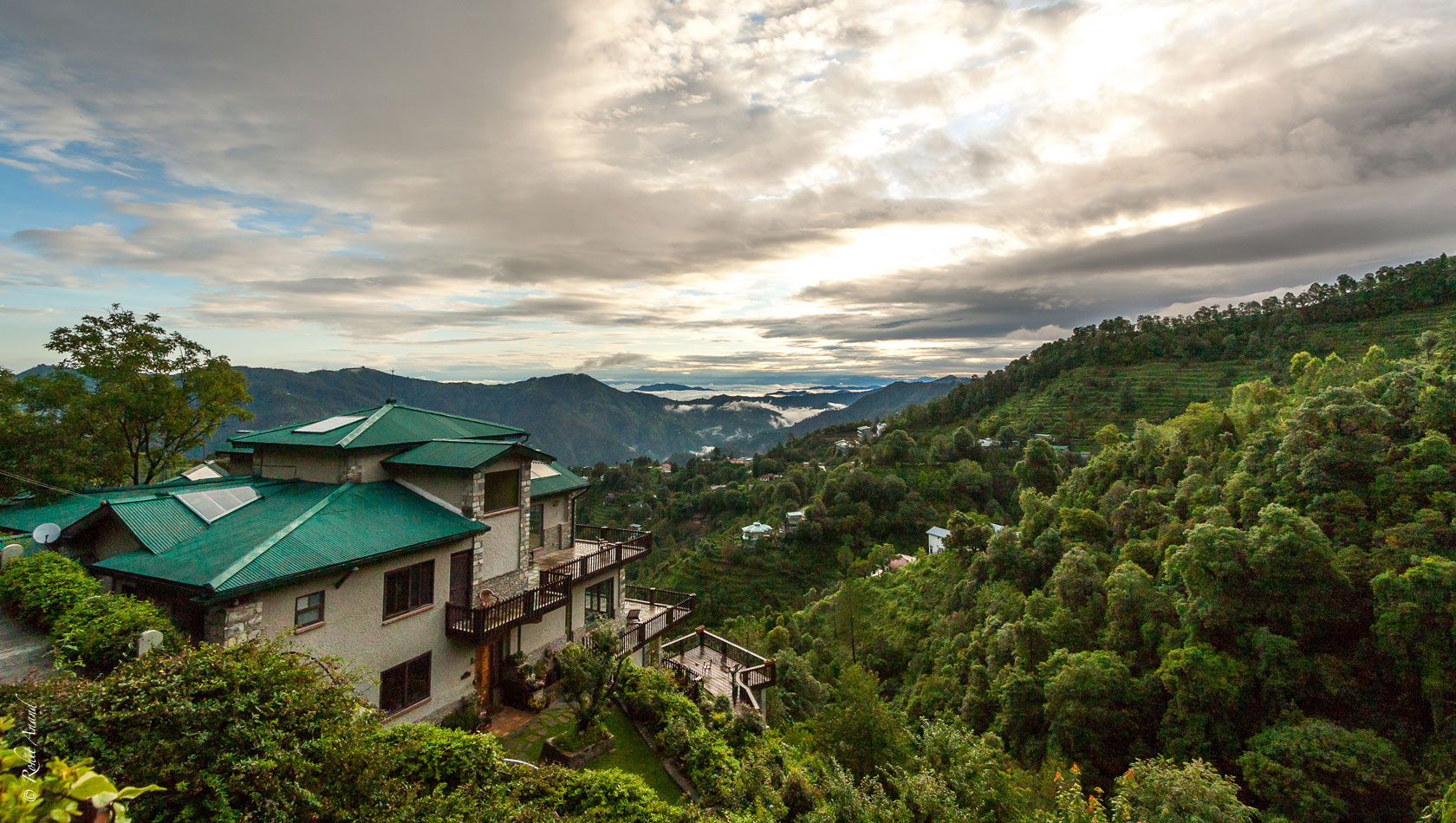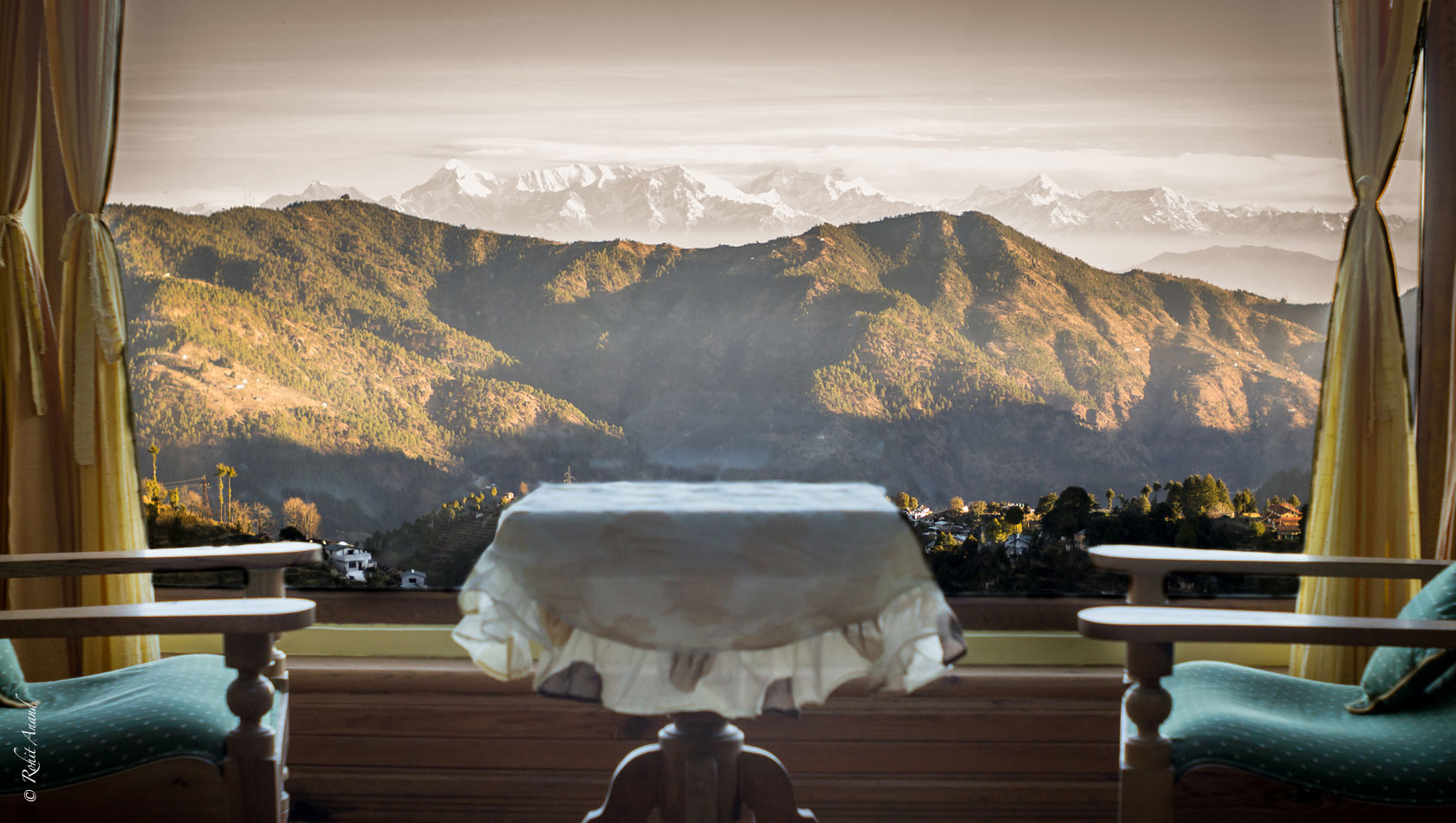 Talk long walks, breathe in the fresh mountain air, enjoy good food and a warm hospitality and have relaxed stay. Soulitude offers you a choice of 10 exquisite well catered rooms with all the modern day luxury for a vacation you are sure to cherish forever!
The place has a rustic charm and has been decorated with lots of love 7 care using various elements that reflect the exquisite hill architecture. The place has free WiFi and excellent phone connection with 3G. Tariffs start at 6000/- upto 15,000/-
Connect with Manish Chandra (owner) at +91 9555 99 7650 or Prithavi (GM of the property) at +08937899998 for the best deals.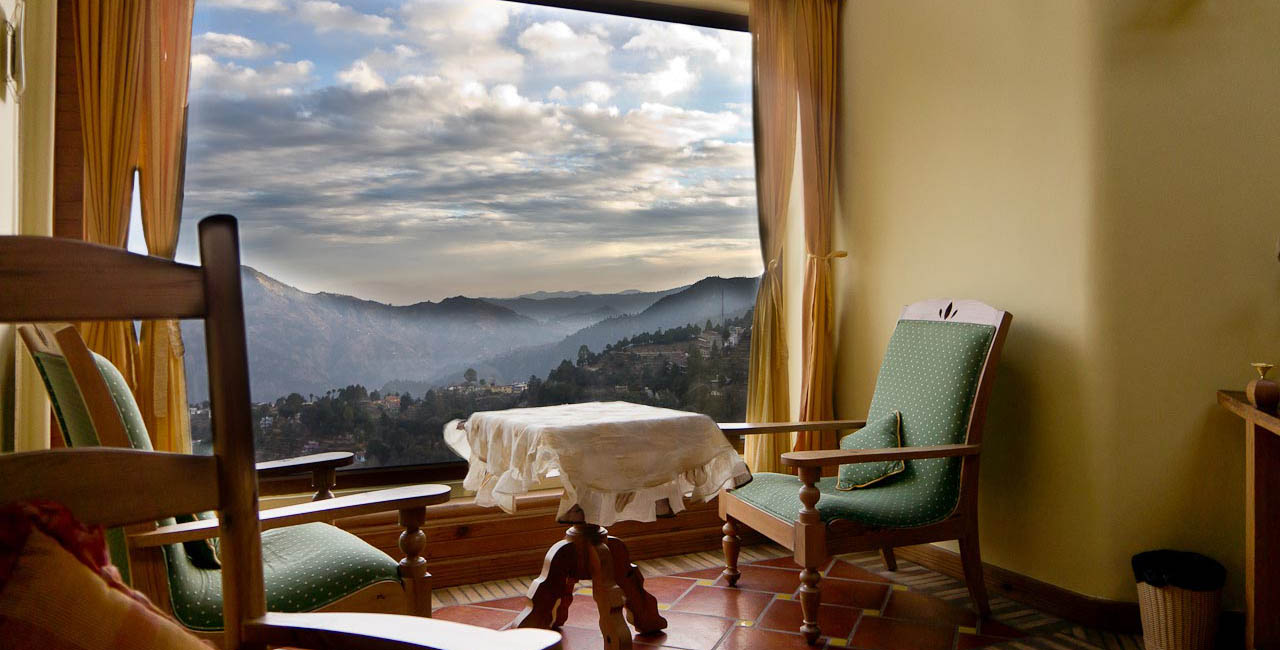 Room View
It's a beautiful property spread across 6 acres and surrounded by fruit orchards.
Indulge in the best of nature's beauty, Soulitude and get refreshed. And for those into adventure activities, there are numerous trekking options to choose from in the hills and many un-walked trails in the nearby villages.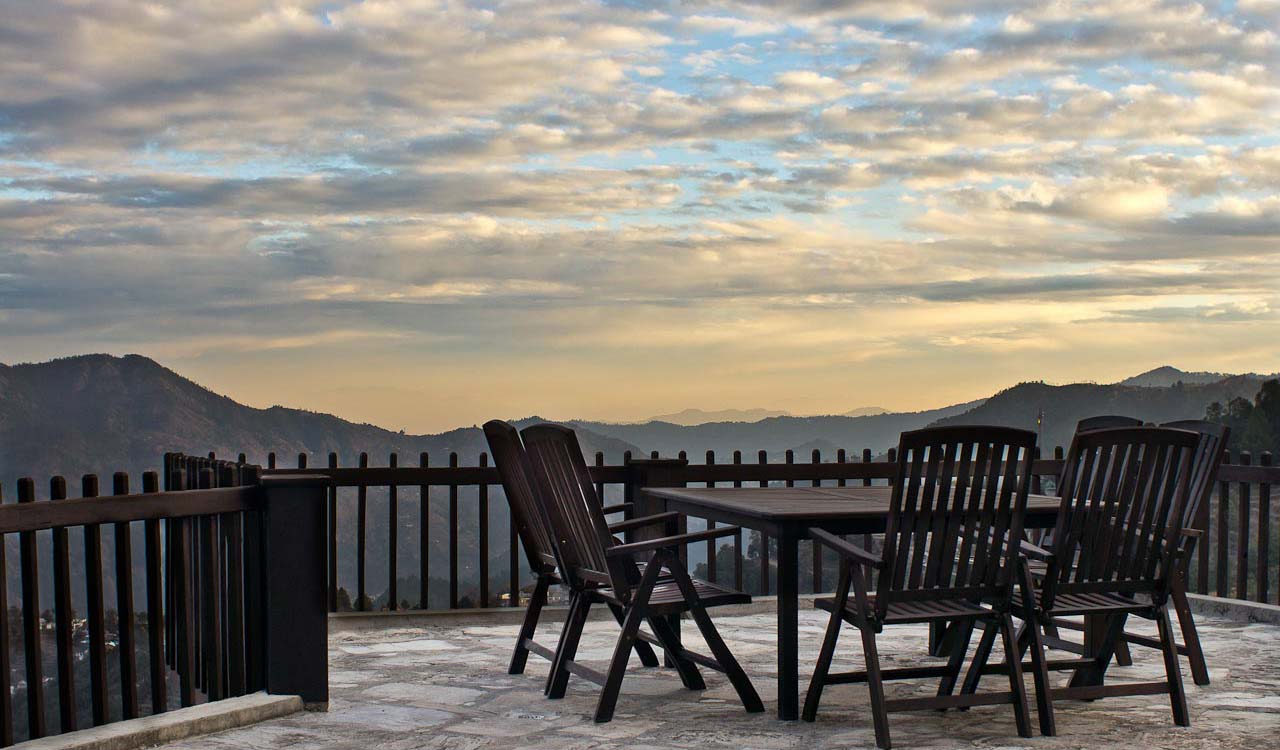 Beautiful Deck, that has a panoramic view of the majestic hills
For more information and booking visit Soulitude by the Mountain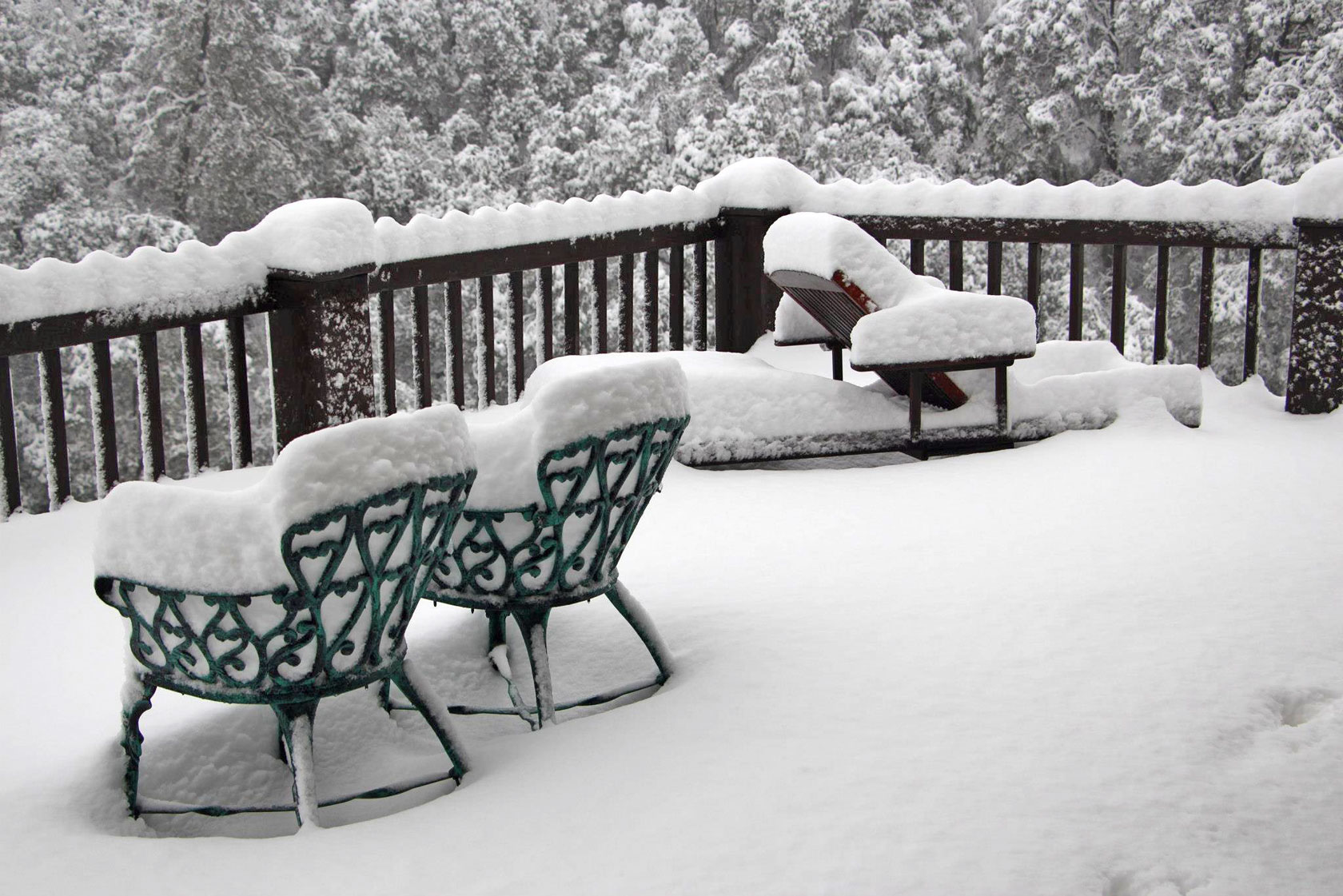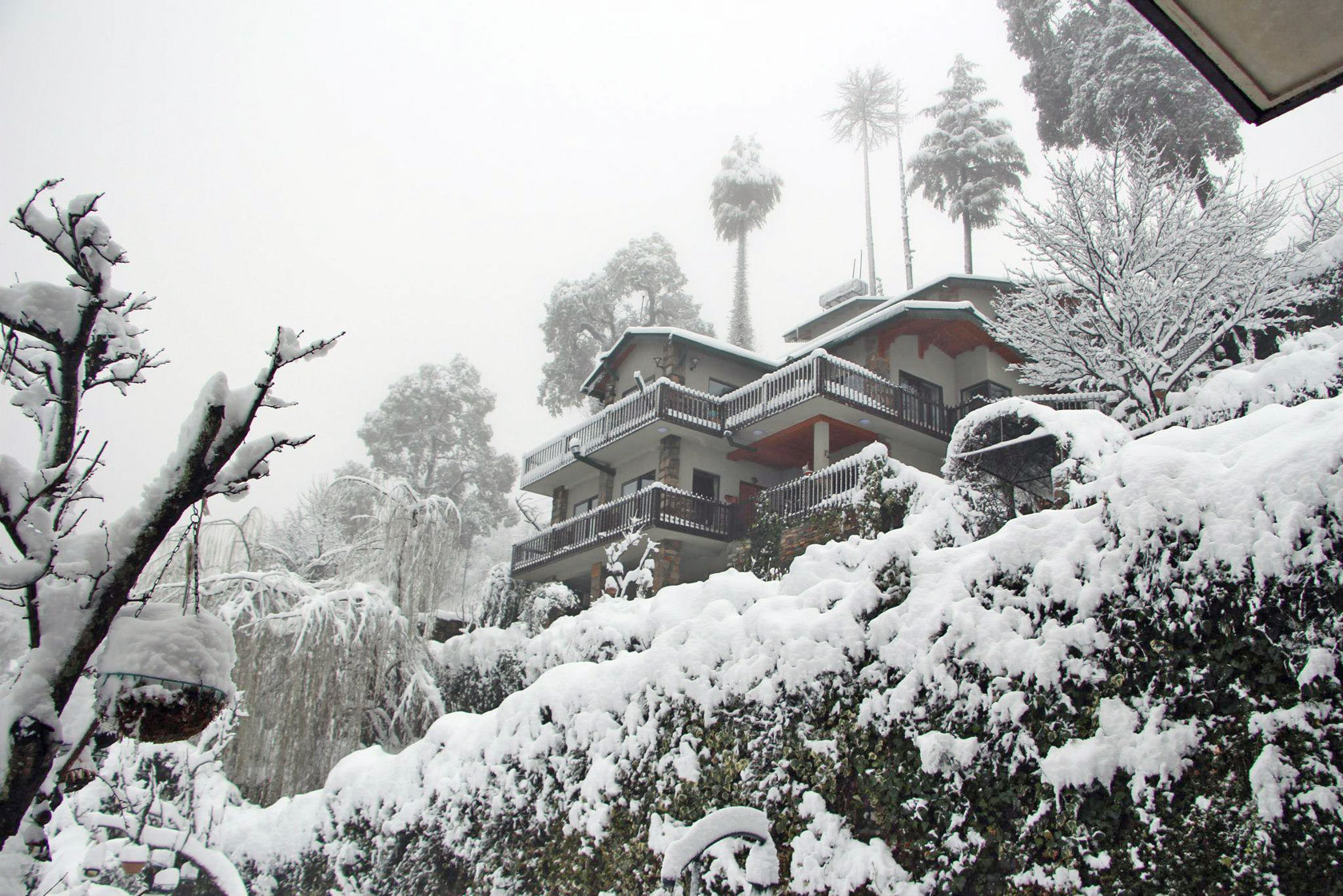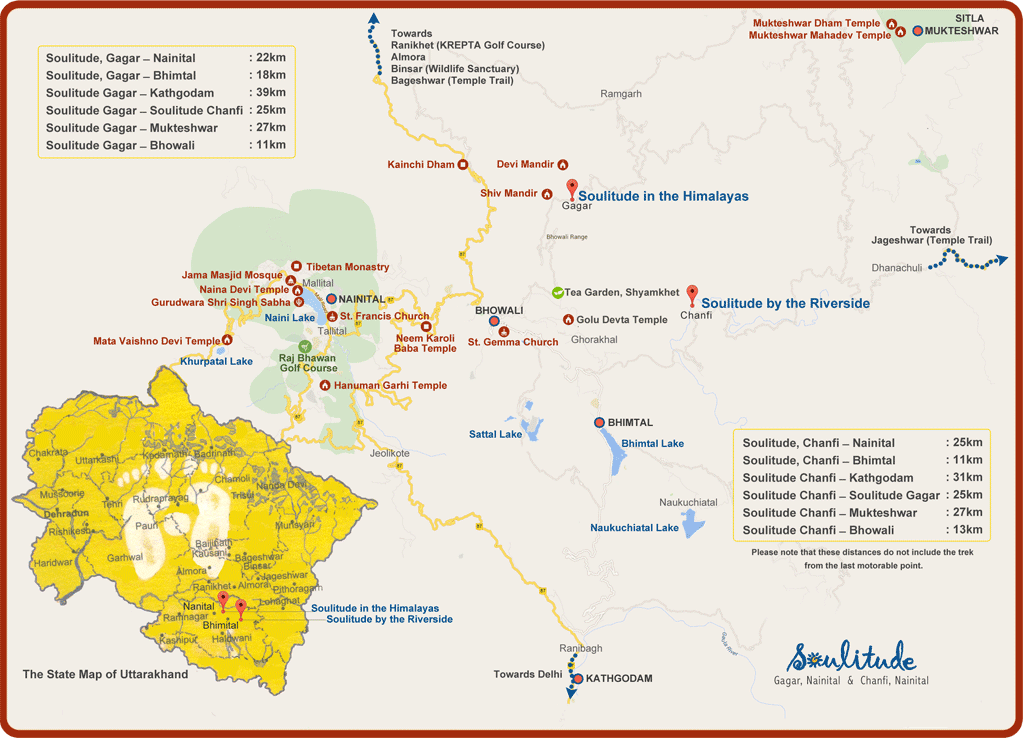 Mukteshwar: Take a short drive to Mukteshwar Dham which is just 30 kms away. Enroute, do stop at the Mountain Trail Mukteshwar for some delicious chocolates.
Mukteshwar became renowned for the establishment of the IVRI (Indian Vertinary Research Institute, by Britishers in 1893. There is also a popular place known locally as Chauli-ki-Jali that has overhanging cliffs, ideal for an opportunity for Zip Lining and Rappelling for the courageous.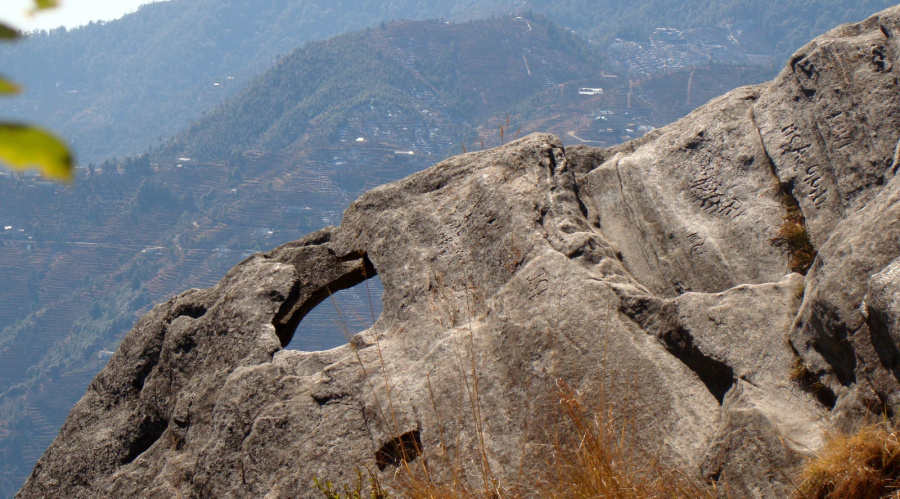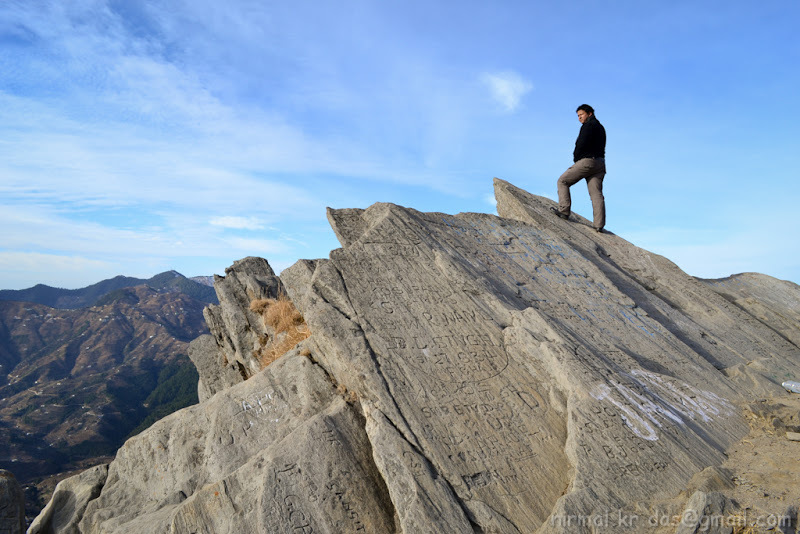 The hills are popular for a variety of exotic birds, so get your cameras and click away!
Distance from New Delhi: 325 kms
Best Route: a journey of around 6-7 hours from Delhi via Hapur, Gajraula, Moradabad, Rampur, Bilaspur, Rudrapur, Haldwani, Kathgodam, Bhimtal, Bhowali to Gagar, Ramgarh.
Do check out the other beautiful property by them named 'Soultitude by the River'
To Read the Original Article please click here