Reviewed 18 June 2014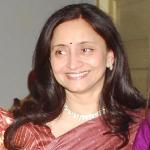 DelhiThakur
Delhi
The Himalayan property of Soulitude was breathtaking. We stayed in 'Awakening ' , a delightful room, away from the others which gave us that extra privacy. It led to the orchards and a deck which gave a fabulous view .
The atmosphere on the property is vibrant and the staff extremely helpful and thoughtful. To say that Prithavi Singh and his team are efficient is an understatement! They took care of all our needs, right from local walks to mountain trekking and walks. Bhanu Singh and Ganesh took extra care for us on our walks.
The food was chosen carefully everyday and a barbecue a day before our departure was meticulously planned.
Flowers and fruits are in abundance. The place is tastefully decorated with great attention to detail and humor!! Signs such as 'no wellingtons beyond this point' and a hen at the breakfast table with a signage " eggs to order" particularly appealed to me. I will definitely visit again!
Stayed June 2014, travelled with family