Reviewed 9 June 2015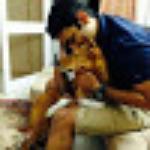 AkshayStephen
Florida
We did a little research on the web and found this place and then the place was recommended to us by a friend. After that there was no turning back and we were lucky to get a reservation for 3 days. The payment was done on the website and I was shocked to get a call from the General manager to tell me about my confirmation and the two possible ways to get there. We choose to drive and started at around 1:00pm. We googled it and used maps. Even though Mr Prithavi RajSingh (GM) had adviced to take a route other than the one google charted out, we just followed google. The route was fabulous, except for a patch of about 6-8Km was was complete crap! The return journey, we followed Mr Prithavi's advice and it was filled with traffic and jams, the road was not smooth. I would definitely recommend the google route.
Once we reached the place there was a warm welcome waiting for us, the property was awesome! the Place has been set up so well and there is a touch of personalisation at every feet on the property! from the floors to the walls to the furniture.
The service was fabulous! Staff very helpful/courteous. The food was so fresh and light on the stomach.
All in all a beautiful/fabulous/calming/stress reliving experience!!!
Stayed June 2015, travelled as a couple