Reviewed 09 May 2015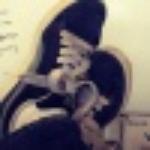 Jayan T
Hyderabad, India
Been meaning to write a review for this place for more than 6 months now and finally getting down to it.
I was planning a surprise trip for my wife's birthday and chanced upon soulitude when I was looking for quaint getaways which were driveable distance from Delhi. To begin with Manish, the owner of this property went out of his way to patiently answer a ton of questions to help me plan my trip. He also recommended activities to do and that I do a picnic to their riverside property. He was gracious enough to accommodate our request for trying out different rooms – each room has a very unique theme of it's own – highly recommend you spend time figuring out which one you like the most. We split our time here between two rooms – awakening and bliss. While one had it's own private balcony and a wonderful view of snowclad mountains, the other was on the top most floor of the house with a beautiful skylight.
All the rooms and the bungalow is very tastefully decorated (I am told most of it is done by the owner and his wife) and also has a terrific video library. The staff were some of the most courteous and helpful I have come along. The manager Prithvi went the extra mile to ensure we had our private barbecue the night of my wife's birthday and our own private breakfast set out on the veranda.
The food was incredibly tasty and the staff indulged our demand for tea at all odd hours of the day and night 🙂
The treks around the place is mindblowing, though I would recommend getting an early start to beat the mid day heat. Fantastic views and quiet all around you. There are some great lakes to explore around the property as well.
I drove down to the place all the way from Delhi airport and while it's doable it's not very pleasant if you have just one driver.(~10 hr's one way). I would recommend taking the train from Delhi.
Long story short – highly recommend this place if you want to simply get away from the crowd of the city and just be by yourself in a pristine picturesque location. I cannot wait to come back here another time.
Stayed November 2014, travelled as a couple