Reviewed 21 October 2017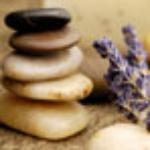 Pavani G
Ahmedabad, India
To begin with, the property was enchanting. We went at the end of September and it turned out that it was not the best time to get a glimpse of the mighty mountains.
However, we were in for some luck on one out of our two days of stay.
First of all, the staff was very patient and friendly. Even before we made our bookings, we spoke to the staff. They have an answer for every question! They called us to give more information on what to pack, weather conditions, how to reach etc. The day we checked in, the staff was waiting for us at the entrance to the resort to receive us and welcome us. I felt like a queen. We booked Nirvana, which is the very first cottage as you enter the resort. It is at the highest elevation in the property from where you can see the main house, other cottages, the common deck and the valley. While this means that you are a bit far from the main house and the dining room, it is a very good exercise going up and down the steep. When we requested our kid's food to be cooked in a particular way, they readily got it done. Mr. Prithvi and Mr. Bhanu Pratap were always available to help us. They patiently offered insurmountable guidance to various guests on places to visit, often providing them with route maps to the nearby places, ideas on what to do etc. We couldn't accommodate trekking on our agenda since we were travelling with a soon-to-be 4yr old, but a few guests we chatted with suggested some wonderful places to visit — Mukteshwar being one of the popular destinations.
Coming to the highlight of the trip. The mountains. Oh, speechless. We just couldn't get enough of them. Unable to contain our anxiety, we woke up while it was still dark. It was our lucky day. The mist lifted early and we saw the outline of Trishul and Nandadevi. Just at sunrise, the trishul turned orange for a few minutes and left us dumbstruck. We sat looking at the mountains with out realising the time. A captivating view of the white mountains is beyond words. We could see the mountains until 2 pm when clouds began to form blocking the view to trishul, but nandadevi remained visible for a while. The next day too we woke up expecting another treat to our eyes, but too much of mist brought only disappointment. So, we had to be content with what we saw the previous day. Most reviews said that the best time to view the mountains is only after September. The staff too said the same thing.
Again, a big thank you to the whole team at Soulitude for making our stay a memorable one. Can I give you 10/5 stars?
Stayed: September 2017, travelled with family