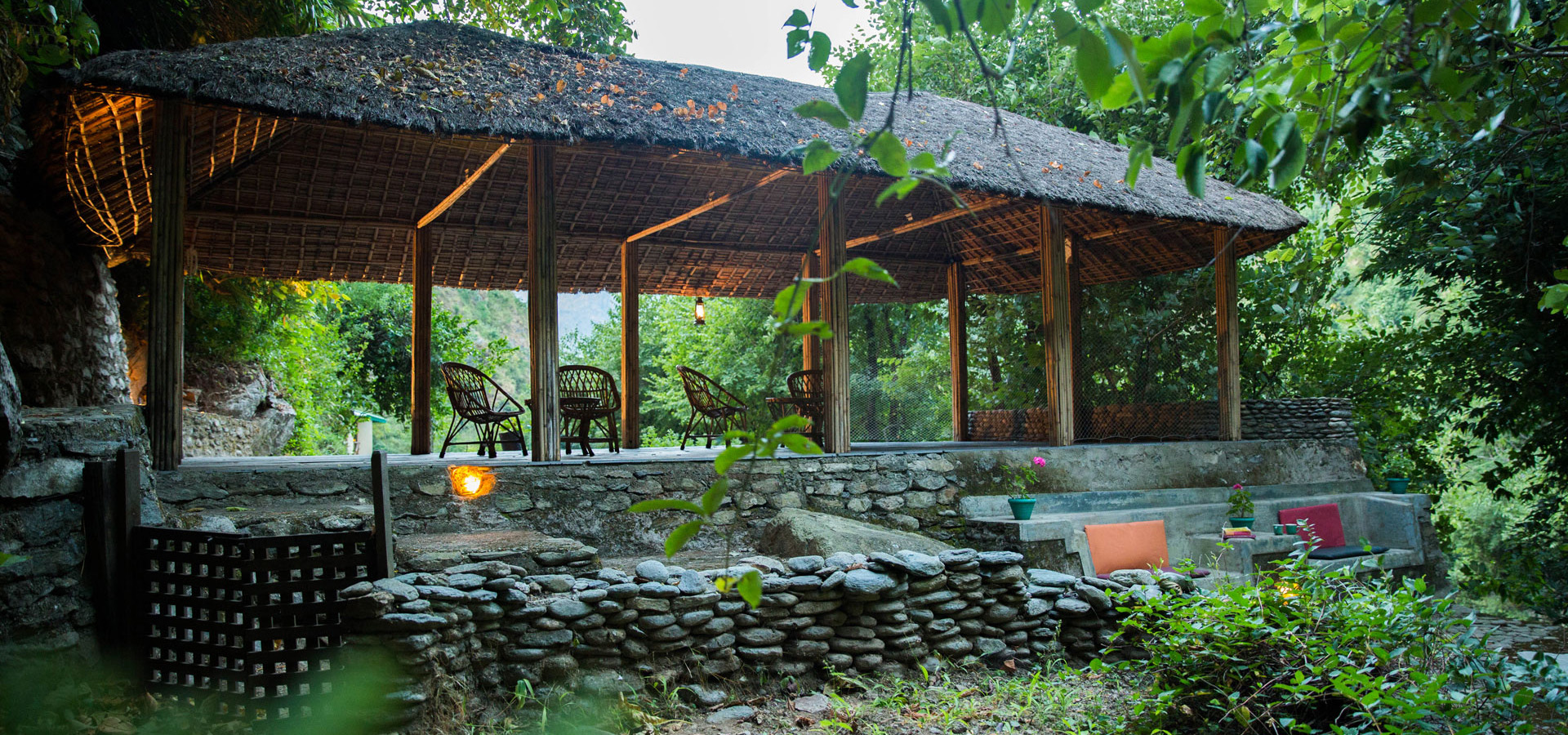 The beautiful glacial stream flows alongside the entire property and transforms itself into brilliant emerald pool with its own gushing waterfall.
Several riverside shacks are placed along vantage points on the river beach … ideal to watch the birds, read that book, or simply watch the river flow by.
At one point, an amazing waterfall is encased by gigantic rocks on all sides, creating an unbelievable rock pool. This hidden gem can be enjoyed from the viewing deck or from the numerous benches cut into the stone rocks. It is best experienced by climbing right down to the water level.