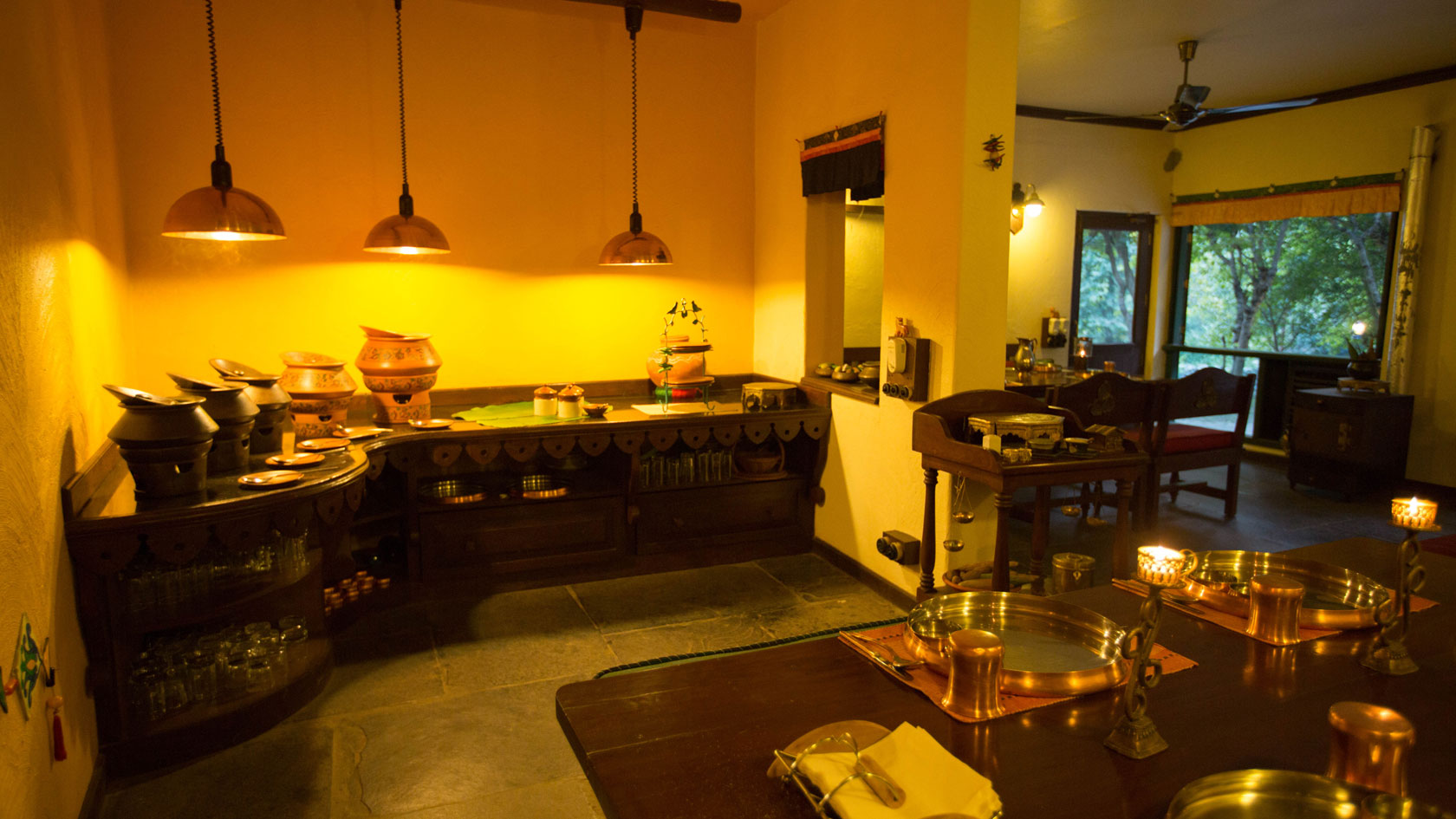 Meals are personally served by the Soulitude staff in this village style Dining Room decorated with traditional artifacts.
Since we grow a large part of our own vegetables, dals (lentils), fruits & herbs, the food we serve benefits from the use of these organic ingredients which are picked at their freshest best. The food is deliciously simple, in tune with the rustic surroundings, prepared by the talented kitchen staff of Soulitude.
Weather permitting, many times the meals are cooked in the outdoors on the woodfired 'chulhas' and 'angeethis' at our own "Dhaba".
Food cooked in the solar cooker will amaze you and the "farm to mouth" experience will be a remembrance for children and adults alike.