Reviewed 4 June 2014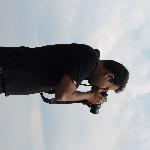 Pdey1601
Mumbai, India
"Right Up There"…be it location, rooms, comfort, service, food, ambience, views, this place makes the mark on every count. In short, you really need to get Soulitude right up there in your "Must Places to Visit" list & if you haven't made that list yet, can't think of a better place to start with.
We recently visited this place in May14, basis amazing recos online & it turned out to be a super decision. You can feel the keen eye for detail, right from the Booking process which is a realtime online dynamic system. Mr Manish was extremely helpful in understanding needs & allocating rooms in accordance. We spent 4 nights here, 2 nights in the Main Bungalow (Quietude) & the other 2 nights in the Upper Level cottage (Joy). Really difficult to choose from, each room is tastefully designed with its own theme which is well reflected in the aesthetics of the room. The views from most of the rooms are breathtaking. This place fills you up with an optimism that cant be described in words.
Mr Prithvi & his entire staff need special mention for the responsiveness to customer needs. At the end of a long drive from Delhi, you find Mr Prithvi right there waiting at the car park to welcome you…feels like you have driven home. Without diving into details, the people running Soulitude are as good as the place itself!
We were recommended a day long picnic visit to the Soulitude by the Riverside (both by Mr Manish & Mr Prithvi), which again is an experience that shall remain etched. If you have time please do not miss an oppty to visit Soulitude by the Riverside.
Food was superb & Soulitude has done well to stay away from an Oily palate. The different cuisines served out each day blend variety & taste very effectively!
Well Done Team Soulitude! We loved every moment of being there & hope to be back sooner than later!
Stayed May 2014, travelled with family