Reviewed 10 June 2015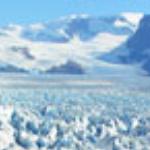 anusan
Gurgaon, India
What a find ! My only regret was that we had booked for only two nights. This is just the place to chill out and relax. Pristine view of the hills and lots of greenery all around.
A boutique property, the entire property and the rooms have been done up with excellent taste and are very welcoming. The rooms are large with excellent views from the room. The property has viewing decks built at various places with lots of seating options.
An eclectic collection of books, lots of board games made the stay even better
The staff are efficient and really helpful and seem to really enjoy their work, and that really makes a difference.
I was was fortunate to meet the owner, Manish, who made us feel as if we were his personal guests.
Last of all my thanks to the GM, Prithvi, who really went out of his way to help us in various ways.
Stayed June 2015, travelled with family