Reviewed 24 February 2015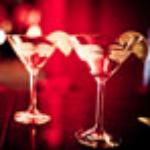 Supriya K
Pune, India
My friend and I were on a pilgrimage to Jageshwar and were looking for a place to stay in Kumaon. On an internet search, I found this place called Soulitude. The spelling of 'Soulitude' with a 'u' caught my attention and the website left me speechless. It is very well laid out website which answers every question; and on staying, I realized that it is a 100% accurate description of reality. The owner, Mr. Manish Chandra, picked up all phones and answered the minutest questions very enthusiastically and pleasantly. On meeting him later during my stay, I realized that his soul is a part of that establishment. His creativity and intelligence has touched every inch of the property and he is an extremely erudite and learned person.
Soulitude is not just a 5-star hotel, but is a loving home created from the heart and is the perfect balance of great poise, elegance, good taste and professional execution infused with personal touches. Soulitude is in Gaggar village and overlooks a valley. The majestic Trishul parbat, Nandadevi and Panchachuli peaks are constant companions. The silence of the valley communicates with your heart directly.
We were met by a team of staff who soon became a caring family. The estate manager Prithvi Raj Singh is soft spoken, well informed, and deeply connected to the ethnicity of the Kumaon region. He understands the fine art of conversation and gives you a wealth of information without ever impinging on your privacy. The cooks, servers like Sooraj – are prompt, attentive, polite, discreet, and eager to help. The food they serve is fabulous. One has to understand, however, that they don't have a 5-page menu card, but that dining here is a personal experience where you are a part of the planning which makes it extra special.
The common areas, gardens, sun-kissed terraces are welcoming and comfortable. They provide dining and lounging opportunities. They have a fireplace which is straight out of any storybook that you have ever read. The entire place has little touches of the owners', Manish and Ratna's, wide travels and creativity. Be it pieces of art, furniture, knick knacks, fixtures – they have poured their heart into the interior decoration of this property. All the rooms are top-class. Each has its own character and the descriptions on the internet are exactly what they are. In Soulitude, it is difficult to distinguish whether you are in a top-end resort in Europe or in India.
We stayed in a room called Bliss. It was a beautiful room overlooking the valley. It was warm, cozy, comfortable and well-appointed with a very elegant bathroom. The skylight in this room was the highlight. It was brilliant to see the moon and the stars traverse in the sky above. It was a soulful experience. The housekeeping and maintenance is immaculate.
The property has a wonderful library of books, films, and games. It also has a fruit orchard. The staff is very helpful and knowledgeable about the treks that one can take to the Ramgarh village market and a hill top with a grand 360-degree view. One can make small excursions to nearby places like Mukteshwar, Jageshwar, Nainitaal etc. The staff is extremely efficient in organizing excellent transport services for these excursions. Our driver, one Mr. Madhusudanbhai, organized by the team, was fantastic.
I was on a pilgrimage to Jageshwar but I found friends, peace and created wonderful memories for a lifetime at Soulitude. Soulitude has bound me to the mountains for forever. I wish to go again, and again!
Stayed December 2014, travelled as a friends