Reviewed 1 March 2016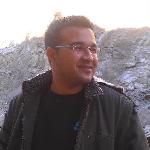 kushan
Noida, India
Stayed here in first week of January. The place is really well done. The rooms are well appointed. Stayed in Bliss cottage, had a separate walkway and verandah to look over the mighty mountains.
Loved the ambience and hospitality. Very cozy and relaxing. They have a great DVD collection. lazed around and watched a lot of movies.
The evening bonfire is an added attraction, really helps you relax and enjoy. The food quality is very good and tastes really good.
Nearby market and treks are also worth visiting. All in all a pleasuravle stay. Will want to stay again.
Stayed January 2016, travelled as a couple