Reviewed 22 July 2016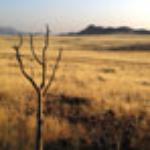 imran4242
Miami, Florida
Its a beautifully located place with the most humble and pleasant staff. The rooms, the property, food, the staff, has put it on our list of permanent vacation destinations.
It feels more like home with all amenities of a high end resort.
However, for travelers like us, the charm of a place is determined by the people who run it.The biggest stand out for us was the owner, Manish and his parents. We had the privilege of meeting them over our stay.
We spent an afternoon and an evening in their company, listening to stories which will stay with us forever.
If your travel itinerary includes meeting fellow travelers, catching up on reading surrounded by mountain views, eating finger licking fresh food, a walk down to a near by tiny market to get a feel of the place and to breathe in some fresh air with lots of smiles and laughter, this is worth it.
A special mention to Manish's wife, who we learnt, has played a huge part in the interiors. Every corner has a story to tell!
Thanks Manish and to your parents for making our vacation worth it. Hope to see you again soon.
Stayed April 2016, travelled as a couple