Pangot or Pangoot or Pangooth is small village about 39 km from Soulitude in the Himalayas , the drive takes around 1 hour 27 minutes to get there. Some part of the drive is through the forested area of Cheena Peak Range via Snow View Point and Kilbury, the main habitats for excellent birding.
If you want to swap the city life for some bird song, then Pangot is the ideal getaway to be with the birds and wildlife.
One can see a variety of Himalayan species along the way such as lammergeier, Himalayan griffon, blue-winged minla, spotted & slaty-backed forktail, rufous-bellied woodpecker, rufous-bellied niltava, khalij pheasant, variety of thrushes etc. Almost 150 bird species have been recorded at Pangot and surrounding areas.The numerous perennial & seasonal creeks are home to an amazing variety of flora and fauna including the leopard, yellow-throated Himalayan martins, Himalayan palm civet, ghoral, barking deer, sambhar etc.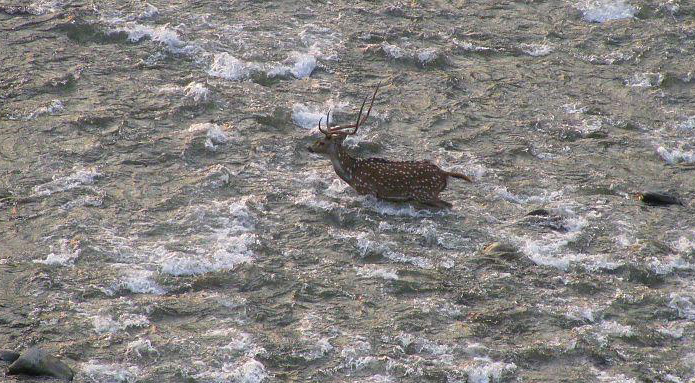 Nainital, Kilbury and Pangot have the richest oak, pine and rhododendron forest in the area. This green belt supports an enormous variety of Himalayan flora and fauna.
Activities In Pangot
There are many walking trails through the surrounding jungle. You can choose your own trail. One of the popular walks is from the Kilbury forest rest house to Pangot. You can go through the forest or along the main road, which rarely sees vehicles pass by. The oak, pine, bamboo, cedar, rhododendron and other conifers make the walk delightfully beautiful and refreshing. The undergrowth is as fascinating with varieties of fern and moss breaking through the rich soil.
Birds Watching in Pangot – Uttarakhand
The forest gets thicker as you walk further. The trickle of fresh water streams enriches the habitat. You can often spy wildlife around the streams. A host of bird-life inhabits this world. An absolute dream for a birdwatcher, this walk is a must.
One can get a glimpse of the Himalayas in one direction, the forests of the 'Tarai' region in the other, the terraced fields and the village houses in yet another direction.