Reviewed 9 April 2014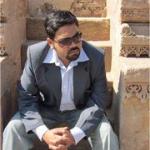 arnab_gupta
Ahmedabad, India
When we booked this we didn't expect to see this. Very serene and calm and exciting views of the Himalayas.
The decoration and the layout off this resort is one of the very few types I have experienced anywhere in the world.
The staff and food was very homely and great.
Stayed March 2014, travelled as a couple