Oh My God, you are so beautiful !
Magic. From my bed at dawn.
Waking up with these mighty peaks. Outside temperatures are sub zero, with wind chill. The room is enticingly warm. Still, I have to step outside and view this magic 'ruhbaruh' !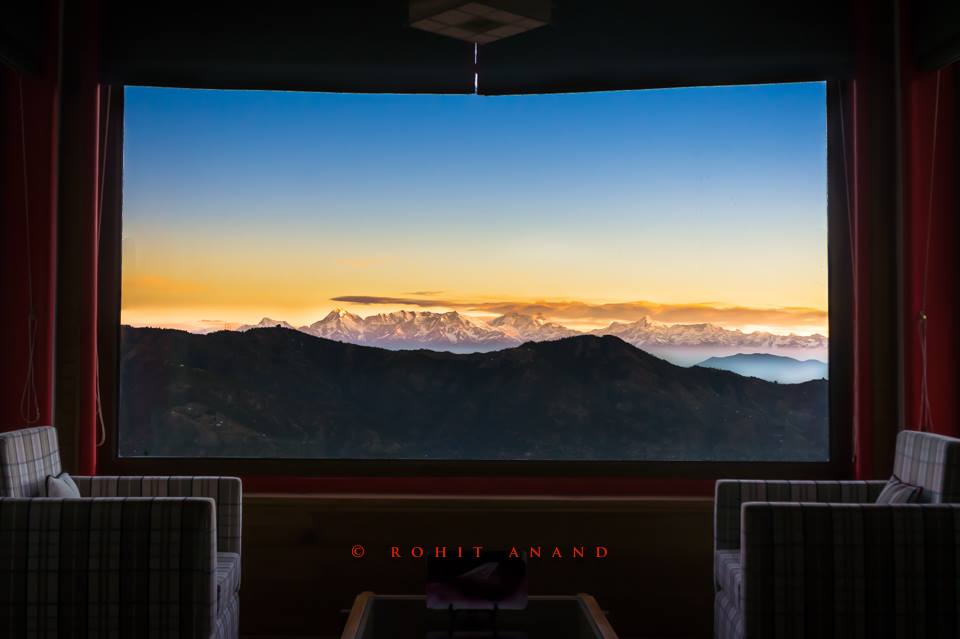 On view, through this window:
Nilgiri Parbat~Nanda Ghunti~Trisul~Mrigthuni~Devtoli~Maiktoli~Nanda Devi~Nanda Devi East~Nanda Khat~Trails Pass~Pindari Glacier~Nanda Kot~Lapsa Dhura~Dangthal~Chiring We~Suli Top. Peak details in the comments.
In the Kumaon Himalaya at Gagar, Ramgarh, District Nainital, Uttarakhand, January 2011.
* Picture is as shot. No manipulation, no objects added or removed, no Photoshop. It's a clean, true to Himalaya shot. (Some normal contrast, exposure adjustment done)
I got lucky with this shot. I have attempted it since, several times, without luck. I happened to be at the right place, at the right time with the right light.
View the original post and comments on The Himalayan Club's Facebook Page