Reviewed 17 April 2016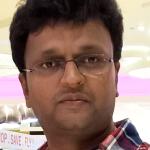 mona1501
Ghaziabad, India
Call me picky, but that's what it is when it comes to holidaying. Soulitude in the Himalays was again a TripAdvisor find…. and once again spot on.
The property has a great view and location although what sets Soulitude apart is not the location but the property & its people. You might find several equally or more beautiful resort locations across India, but I guarantee you won't find another Soulitude.
There are two Houses in the property , the Main House & 3 Bedroom cottage (with an additional 4th Bedroom).
If I was given the piece of land where Soulitude is constructed and asked to build dream a hotel / lodge …… I don't think I would even come close to what Soulitude is already. Kudos to the owners, architects & designers….. or maybe its Mr.Manish Chandra who did it all by himself….
Its magical. From the small planters in open areas, to the rooms, washrooms , windows…..everything is just perfect, precisely where it should be. From comfy beds with electric heating pads, to serene lookouts and open spaces…. from living rooms, to the collection of books in the library …its just so well thought of.
You can sure get more opulent rooms, more scenic locations, more luxurious fittings & décor….but I challenge you to mix them all so well to strike the perfect balance. Welcome to Soulitude in the Himalayas….the perfect home.
Its hard to please everybody…..so its surprising how do they keep getting such great reviews everytime…..I think its 'coz they nailed it. Its hard to find a fault in this place.
Add to that, the fact that the only contact number on their website is of the owner himself – Mr.Chandra … just to make sure that you get the right info & reception from start.
Once you enter Soulitude, Mr.Prithiviraj (the GM of the property takes charge)…. and he is again one of the most lovely people you can meet. Soft spoken, ready to help, energetic & positive attitude. All the qualities of a great manager. And he is there all the time, so all your problems are quickly taken care of. In all my requests during my 3 days stay, I hardly heard a NO….and everything I wanted was arranged. He was also very accommodating of kids and our group sure had lots of them in all sizes.
As for the staff….I would say they were ok… could have been more neat & more smiling….. but we never felt the need to interact with them as we went straight to Mr.Prithiviraj for all our requirements and they were instantly take care of.
Great property, truly well deserved ratings.
Stayed March 2016, travelled with family