Mora gora ang lai le…
Mohe Shyam rang dai de…
Chhup jaungi raat hi mein…
Mohe pee ka sang dai de..
Shyam is another name for dark skinned Krishna. To unite with him, I will lose myself and take on his qualities. I seek union with the divine. To be coloured in Shyam's colours, I want to immerse in His qualities. Hiding in the night means losing my ego to merge with Oneness.
I will gladly give up my ego and identity and merge myself with the colour of these clouds ! And be one with my lover…the rain.
Where is my heart taking me…
Having made me crazy in love…
Gagar
Ramgarh
Kumaon Himalaya
Uttarakhand
September 2015
Kuch kho diya hai paai ke
Kuch paa liya gawai ke
Kahan le chala hai manwa…
Mohe baawari banai ke…
* Gulzar Sahab's first hit song, year 1963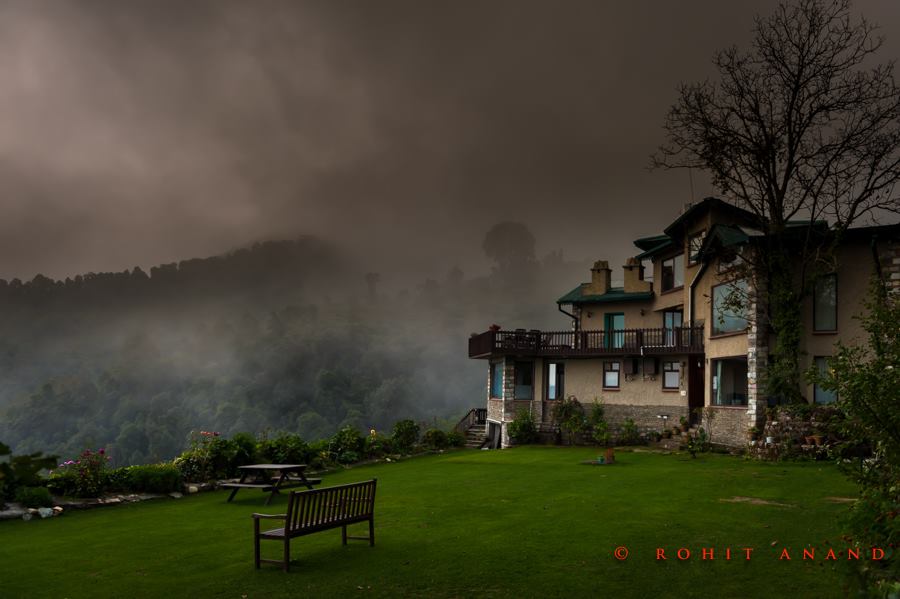 View the original post and comments on The Himalayan Club's Facebook Page