Reviewed 5 November 2017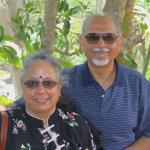 Ulhas_Vairagkar
New Delhi
We zeroed on this property based on trip advisor reviews and as usual, the reviews were fully justified. If there is a boutique resort that lives fully to its name, it's Soulitude. It definitely has a living, breathing soul that is full of joie de vivre. Meticulously built and aesthetically decorated with loving care by its owners, it is so full of delightful knick-knacks.
It is a small property with only 10 rooms, each named appropriately. We stayed at Nirvana that is a gorgeous suite with huge floor-to-ceiling glass windows and a skylight to enjoy the starry sky at night.
It is commendable that the people who man the resort are as lovable and caring. It feels more like a homestay and not a resort. The food is homely too and the chef is happy to accommodate your personal favourites.
We celebrated our daughter's birthday and weren't sure if they would be arrange a cake in the remote location. But, not only did they bake a cake but also put together a nice balloon-decorated birthday party, a nice surprise for the daughter.
We went on a lovely trek with Bhanuji who was kind to our city-feet. It was lovely weather, greenery, blue sky with zero pollution. After a long time, we enjoyed a fiercely competitive game of Scrabble.
We also made a day trip to Soulitude by Riverside but that is the subject of another review.
All-in-all, an excellent stay. We shall visit again!
Stayed: October 2017, travelled with family