The  Kuleti trek can be best described as a ridge walk which passes through reserved forest area. Though there is almost no habitation in this stretch save three private cottages,  it is however, thickly populated with oak and buransh trees and is home to hosts of flowers, butterflies, wild birds and barking deer. With no big hill  blocking the path of the sun, this forested area  gets more than it's fair share of sunlight, which makes it a cheerful litle patch of hilly terrain to trek through. There are a few open fields on the way and many a times one can spot locals engaged in collecting wood and fodder for their  daily needs. This trek used to be the old route to Bhowali. From the end of the forested walk, there is a 2.5km down hill trek to get to this little hill town.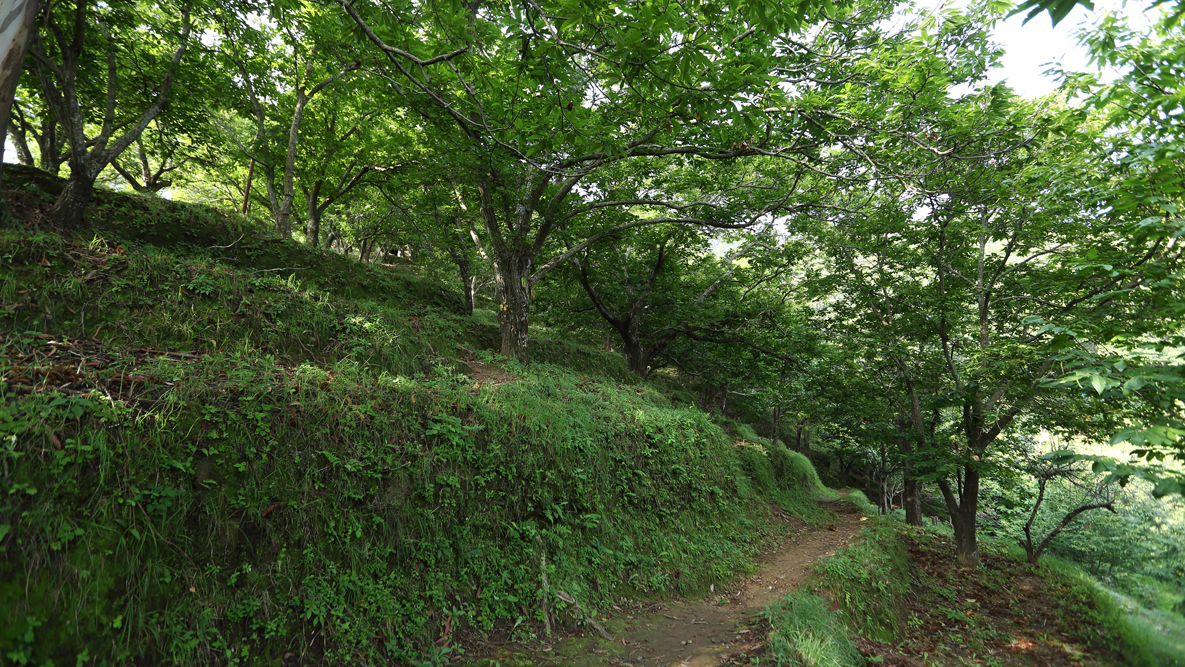 Distance:  The trek begins 1 km from Soulitude. This can be done on foot as it is a road walk to the point from which the forest begins. Alternately, arrangements can be made to reach the drop off/pick up point by car. The  forest trek is 2.5 km one way.
Time: From the drop off point, and back to it, this trek would take a maximum of 2 hour.
Rating:  It is a must do. Relatively easy on the foot, it is a comfortable walk with Nature putting up its very best show. The flora and fauna and an occasional sighting of a a barking deer may make this humble trek well worth the effort! Post breakfast or post lunch is a good time for doing this trek.