Reviewed 18 April 2016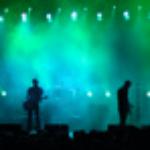 mona1501
Ghaziabad, India
This is my first review ever though i have been following TripAdvisor for planning most of our vacations.
This trip to Soulitude compelled me to write a review.So,u can imagine what a magnificent experience it has been.
The effort and commitment of the owner (Manish Chandra) to provide an extremely wonderful stay to his guests is visible from each and everything at the property.
The staff , the food, the room, the decor.. everything is just outstanding.
This place is just amazing.And all the reviews are 100% true.
Stayed April 2016, travelled with family