Reviewed 13 May 2014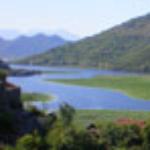 LisaPBarbora
Mumbai, India
We stayed here for three night with our family – which included my parents, my brother and sis in law, husband and kids. Its a great resort – small and comfy. The staff is very helpful, cheerful and attentive. The decor is bright and cosy. Rooms are spacious and well done. The outdoors is good to – they have great gardens and flat areas where children can play. We used the hotels poker set to a maximum. The staff was also very helpful in telling us about the area and helping us with our day time plans. They are well informed about the region.
The food is tasty, but the spread is limited so you may find it a bit overpriced. There is a buffet for breakfast, lunch and dinner and a la carte snacks. One of the nights – they made a barbecue which was very nice by the fire. Our family exclusively requested for a fire every night and we were never disappointed.
The location is also great and the surrounding hills aren't over populated and there really is a lot of solitude (except for my noisy children !!)
Overall it was a great stay and just what we needed to get away from the city. Only my dad was not too keen on the wooden floors with all the noise carrying through!
Stayed May 2014, travelled with family