Lillaah…
Ek tasleem ko har baar meri aankh jhuki hai…
Aap ko dekh ke badi der se meri saans ruki hai…
Looking at you I forget to breathe and my eyes bow down in salutation…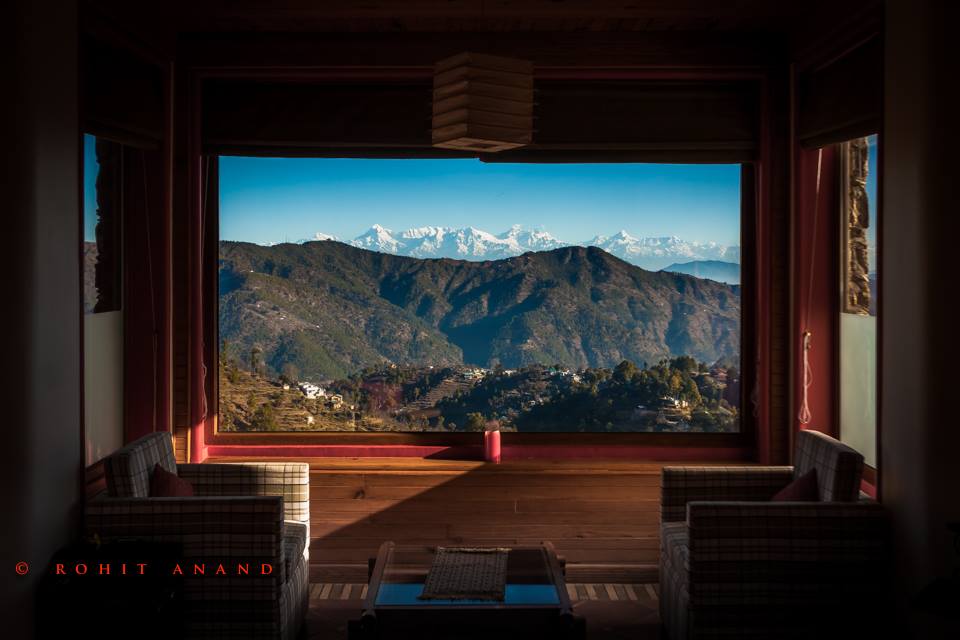 What a glorious breathtaking view !
Standing tall, the hallmark range of the Indian Himalaya ! The mighty names of the Kumaon and Garhwal Himalaya.
Maa Nanda Devi is the highest peak entirely within India. Kanchenjunga is higher and is partly in India and Nepal.
Trishul 23360 ft
Mrigthuni 22490 ft
Devtoli 22270 ft
Maiktoli 22320 ft
Maa Nanda Devi 25643 ft
Nanda Khat 21690 ft
Peak details in the comments.
All peaks, about 100km, as the crow flies, from the viewpoint at Gagar, Ramgarh, Kumaon Himalaya, Uttarakhand.
* Tasleem means salutation/greeting/resignation/submission.
* Lillah means praise be to the Lord.
* Writer is Gulzar Saab.
View the original post and comments on The Himalayan Club's Facebook Page