Reviewed 9 May 2014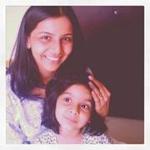 ArchZ
Bangalore,India
We spent 4 gorgeous days at Soulitude by the Himalayas. The beautiful setting of this boutique resort will leave you calm and refreshed. The view from every room is breathtaking with lots of greenery and magnificent views of the Himalayas.
The staff is fantastic and will leave you spoilt- they really go out of their way to take care of you- without being intrusive. Prithavi, the manager of the property guided us with the right kind of activities and also went out of his way to get antibiotics for my daughter from the nearest town. Really helpful!
The resort itself is just gorgeous with every piece of furniture/ decoration specially picked by the hosts. The food is catered to your taste and really yummy.
No brainer- go spend a few days in this place. You will love it and cherish the holiday for a long time!
Stayed April 2014,travelled with family