Reviewed 29 June 2016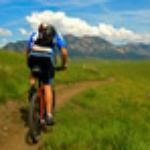 neha981
New Delhi, India
We went for a 3 day trip to Soulitude. There are vacations and then there are unbelievable, ethereal experiences – Soulitude was definitely the latter! Every little detail at Soulitude seems so well thought out, the owner's personal touches reflect in every element.
The combination of a hotel experience vis-à-vis hygiene, service and convenience coupled with the personalized home touch of the staff's warmth and the ambience are a perfect mix for a holiday. We were absolutely blown by the views of the cottage and every picture seemed like it didn't do justice to what lay in front of our eyes.
The kind staff catered to all our requests with a smile and pampered us.
Our rooms were tastefully done with excellent woodwork, comfortable beds and the best morning view. The study area had the most beautiful skylight which made one want to sit and read even more.
All in all, a great experience – will be going back very soon.
Stayed June 2016, travelled with family