Escape to the foothills of the Indian Himalayas
Small resort-like towns with cooler climates, clearer air and stunning views dot Uttarakhand's Kumaon region
Amar Grover | POSTED ON: May 05, 2022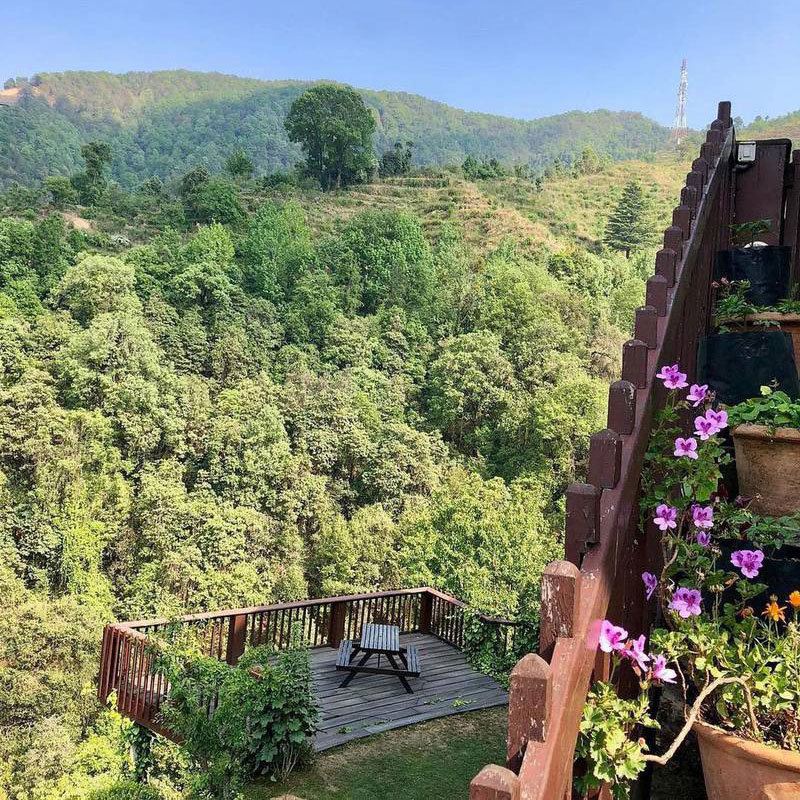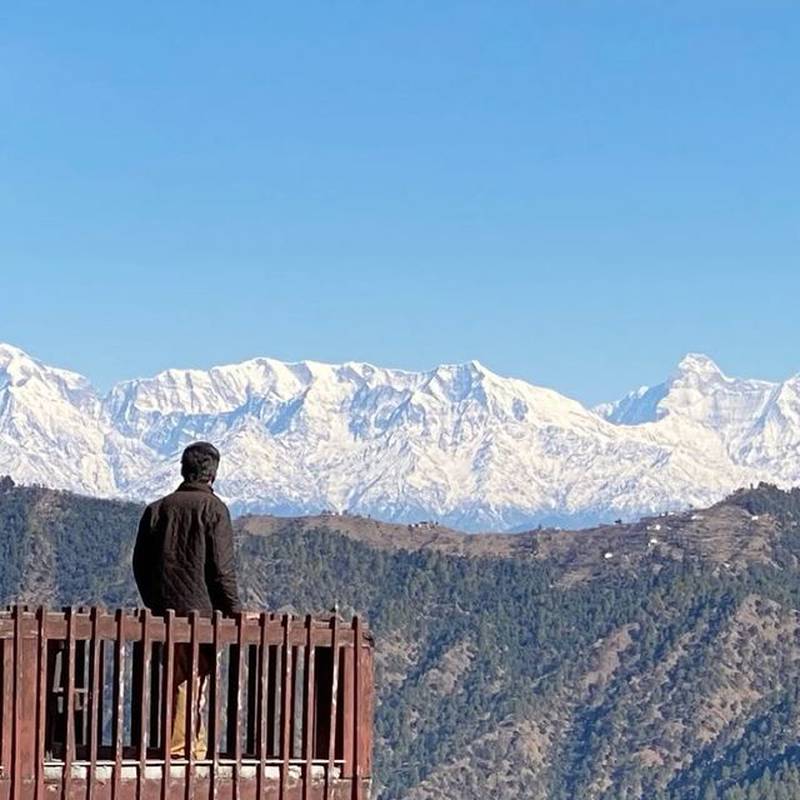 India's hill stations — essentially small resort-like towns with cooler climates, clearer air and fine views — in the Himalayan foothills have long offered leisurely escapes from the plains' searing summer heat. That tradition still thrives today and has evolved well beyond towns into their more rural hinterlands, particularly as the pandemic has spurred enthusiasm for smaller out-of-the-way properties and more reflective low-key travel.
Uttarakhand state's Kumaon region remains largely unfamiliar to most foreign visitors. Muscular terrain and some of the country's highest Himalayan peaks mean travel can be as slow as it is scenic. Yet Kumaon's seemingly endless foothills and protected forests still lend the same vistas and tranquillity that coaxed an array of 20th-century writers, poets, new-age seekers and sages.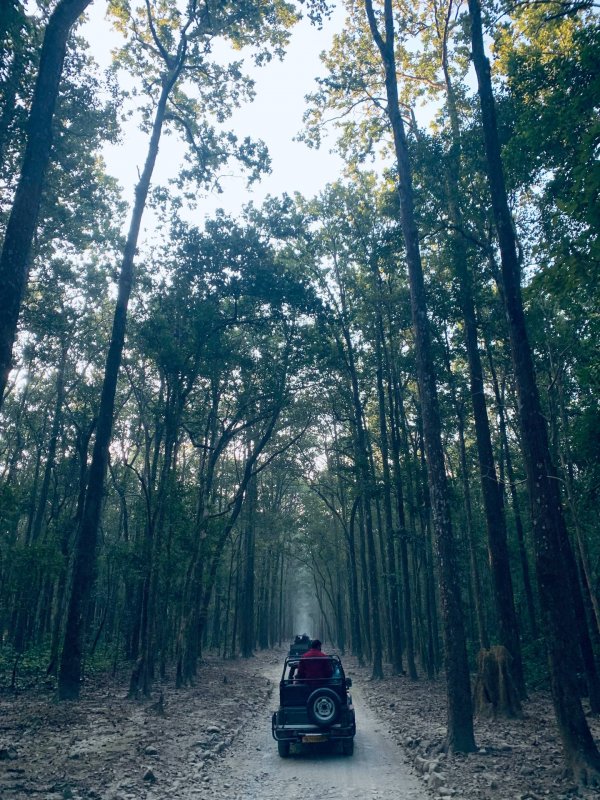 Corbett National Park is named after the celebrated Jim Corbett – railwayman, hunter and proto-conservationist. Unsplash
The state's prime draw is Corbett National Park, India's oldest of such parks. Named after the celebrated Jim Corbett — railwayman, hunter and proto-conservationist — who was born in and resided in India until 1947, it also spearheaded Project Tiger, the government's principal conservation programme for the animals. Corbett's 500-square-kilometre core zone of verdant hills, narrow valleys and undulating grassland bridge pancake-flat plains to the south and lofty Himalayan uplands to the north. Proximity to Delhi and other cities has long made it among the most popular tiger reserves.
Despite a pleasing riverine aspect, the popular though congested south-eastern corner by Dhikuli village now feels like a victim of its own success. Beyond the workaday town of Ramnagar lies Corbett's calmer southern buffer zones. Bounded by Dhela village farmers on one side and a broad seasonal riverbed on the other, Jim's Jungle Retreat combines straightforward access and serenity.
Neat comfortable cottages, a modest swimming pool and an airy dining pavilion faintly belie the area's most-prized fauna. The fence enclosing its garden-like compound discourages prowling leopards, although a tiger was once spotted peering in through the gate. So when heading out for an impromptu afternoon stroll across the dry riverbed, I was implored to take a member of staff for safety. Together we strolled between groups of grazing nilgai, Asia's largest antelope, which regarded us warily with restless flickering ears.
Only Corbett's five subtly varied "tourist zones" permit jeep-bound visitors, typically up at dawn for a morning circuit and then back again in the afternoon until dusk. The compact Dhela zone lies only a few minutes drive from Jim's and we spent over three carefree hours gently cruising its tracks, pausing every so often to listen for deer and monkeys' distinctive alarm calls. Although our driver did his best to "triangulate" some incessant calling, we never even glimpsed a furry tail or stripes. Not for the first time I resigned myself to no-show tigers; it goes with the territory.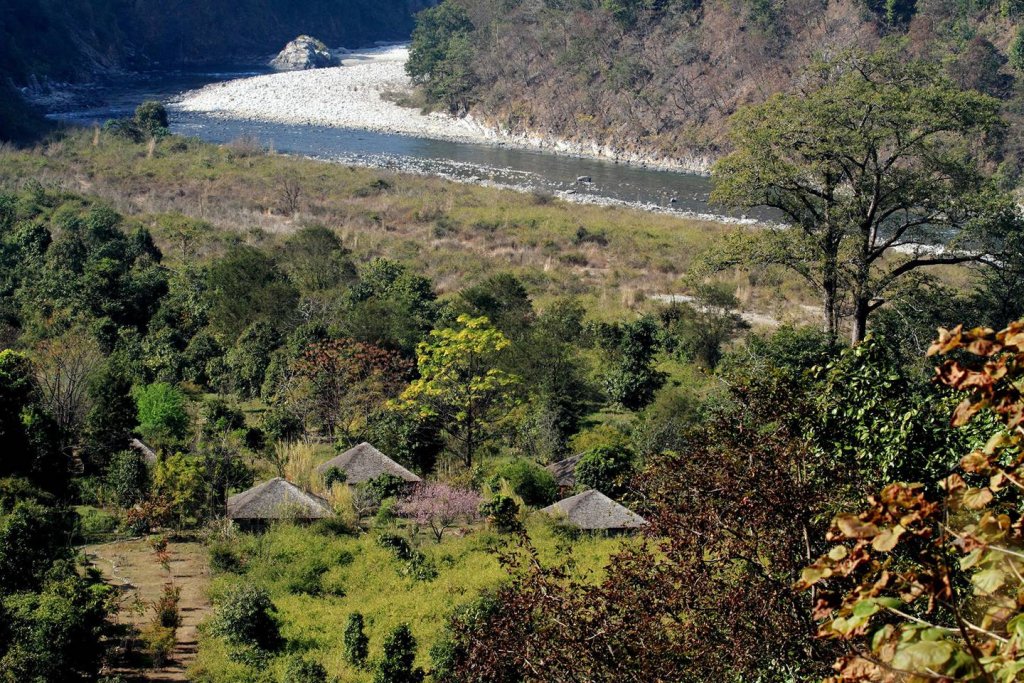 Vanghat Lodge is located near the Ramganga River. Photo: Vanghat Lodge
Nestled in a lushly forested valley to the north, Vanghat Lodge offers a more immersive experience of typical "Corbett country". Set on a slightly elevated parcel of land by the Ramganga River, Vanghat's nine cottages – some with thatch roofs – offer quaint rustic simplicity. Access involves a short but memorable crossing of the shallow Ramganga on a small bamboo raft secured with a fixed line.
Like Jim's, it's situated within a park buffer zone, but the place feels far more remote; from its gardens the only visible village is set high on a distant ridge farther downstream. You could spend days here exploring the forest, waterfalls and the pretty river, its banks lined with boulders, pools and fine silver-grey sand around which you might glimpse shy but playful smooth-coated otters.
Manoj Negi, the resident naturalist-guide, seemed able to spot the smallest bird in the shade at 50 yards – from red-breasted minibits to babblers and shrikes. It's a superb region for birding: Corbett boasts an extraordinary 600 species, many lured by a large reservoir in its core zone, but even around Vanghat the count is exceptionally high.
While leopards are not uncommon and tiger prints occasionally indent nearby sandy trails, small herds of elephants are reliable visitors. Foraging in the surrounding hills, you'll often hear their heavy, almost clumsy, movements and the sharp snapping of branches animating the dense undergrowth. The lodge's electrified fence was added in 2017 after several close encounters, including one elephant raiding the aromatic kitchen and another destroying a cottage's thatched roof.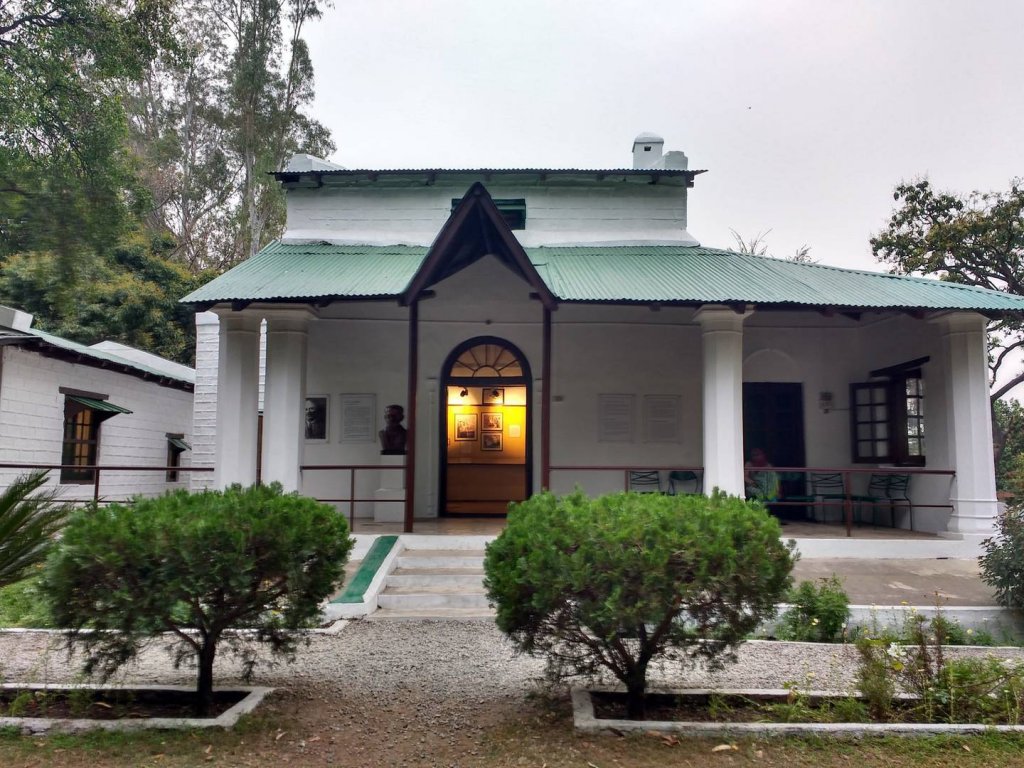 The Corbett Museum in Kaladhungi village. Unsplash
Jim Corbett the man feels like my constant companion, as much in spirit as in name. East of the park where plains meet the hills, Kaladhungi village's Corbett Museum occupies his former and distinctly modest winter home. The museum affectionately tells his story. Corbett's fame derives largely from his hardy tracking and slaying of various man-eating tigers and the odd leopard (recounted in his 1944 book Man-Eaters of Kumaon) which terrified and haunted communities, sometimes for years at a stretch.
Yet Corbett usually stayed up in nearby Nainital, now one of the region's most popular resorts. With a picturesque lake cradled by steep hills, myriad hotels and guest houses radiate out from Mall Road and its dense bazaars. Gurney House, Corbett's former bungalow-home, stands unassumingly in a quiet leafy neighbourhood above the lake and is informally open to dedicated visitors.
But the town's to-ing and fro-ing tourists hardly make for a relaxing place. Around 30km to the east, Soulitude by the Riverside lies tucked away in a lush dead-end gorge with a gurgling river cascading among rocks and boulders. You might just laze in the garden but there're some good, if demanding, hikes into the hills. At the very least you'd want to stroll upstream to Fairy Pool where a chute of water churns an idyllic-looking tarn beneath sheer cliffs.
A shade closer to Nainital stands sister-property Soulitude in the Himalayas, which was originally built in 2006 as a (rather large) private home. Such was its impact among the owner's family and friends that by 2011 it morphed into a boutique property, its large panoramic windows and wood-panelled interiors lending a distinctly alpine feel.
I'd arrived at dusk when clouds masked the horizon and clipped vast views across the orchard-filled Ramgarh Valley and beyond. Next morning dawned bright and sunny with some of India's highest peaks, including 7,816 metre-high Nanda Devi – the "bliss-giving goddess" – serrating the rugged skyline.
Those great peaks are still around 90km away yet, when clear, every bluff, ridge and valley between is strangely concertinaed into a fantastic palette of emerald greens tinged with mauve. Walking is ideal here, typically along forest tracks or weaving through hamlets and terraced fields where locals still live earthy unvarnished lives.

Mount Nanda Devi in the Indian Himalayas. iStockphoto
My favourite hike encompassed Tagore Top, a lofty hill where Nobel Prize-winner Rabindranath Tagore stayed in the early 1900s and penned some of his most celebrated poems. The isolated house has fallen into ruin but it's a lovely view across corrugated forest-cloaked ridges. You can extend the walk down to Mahesh Khan's rest house and, for the fit and committed, continue even further on little-used paths all the way to Soulitude's Riverside.
The great Himalayan peaks are an almost irresistible lure and heading north deeper into the hills it's hard to avoid Almora, one of the region's main towns. I briefly detoured to Jageshwar village whose nearly two hundred seventh to 12th century temples and shrines dot a walled complex overlooked by huge cedar trees. An important Hindu pilgrimage centre for more than a millennium, it remains an enigmatic place pulsating with timeless rituals and venerable ceremonies.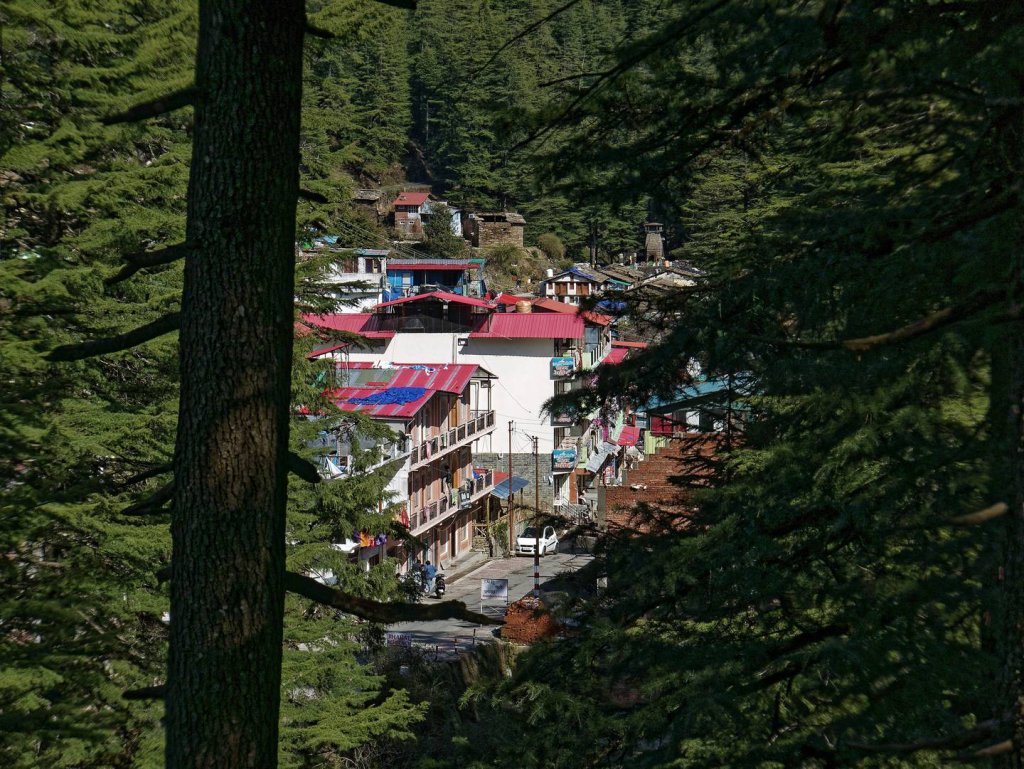 Jageshwar village in Uttarakhand. iStockphoto
Unglamorous Almora sprawls across a long ridge from which extends another, Kasar Devi, with compelling Himalayan views. Vivekananda, the 19th-century Indian monk and mystic who helped popularise yoga in the West, first imbued the place with a kind of interfaith spirituality. In his noble footsteps came an earnest cast of sages and gurus culminating with Timothy Leary and a just-about enduring band of hippies and new-age seekers.
About 30km north lies Binsar, a singular hill and now wildlife sanctuary, some of whose British Raj-era estates have been adapted as hotels and homestays. Just shy of its 2,500-metre summit stands the Mary Budden Estate, the region's ultimate retreat. Named after a missionary's daughter who lived in the area in the early 1900s while running orphanages and schools in Almora, its five-acre isolation and (apart from a roguish resident pine-marten) stillness are utterly beguiling.
The original bungalow was beautifully restored from ruin in the early 2000s while its subsequent annex resurrects outbuildings that might have been stables. Sunny terraces invite lazy days of dining, reading and conversation, while open fireplaces and wood-burning stoves lend a sublime air of evening cosiness and comfort.
I hiked up to so-called "zero point", Binsar's summit, for magnificent mountain views and then down its shoulders among some of Kumaon's prettiest villages. And for all I know, the only eyes that might have furtively tracked my walks and meditative pauses were those of Binsar's numerous leopards. As Corbett himself knew well, they are, like tigers, the stealthiest of predators, equally at home in the hills and on the plains.
…………………………………………………………………………………………………………………………………
Click here to read the original post on www.thenationalnews.com