Reviewed 30 May 2017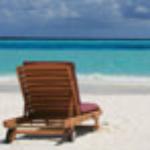 Richa Gupta N
We visited this place in May 2017 with family.
Location – This place is around 8 hours drive from Delhi, 20 kms before Nainital.
Property – The property is huge, with cottages and rooms. Every room is different in its name, decor, furnishing, etc. It all depends on your preferences. Awesome hill views from the rooms.
The Website – Their website contains all the room details along with videos, making it easier to take your pick.
Food – The Buffet spread was limited. We had breakfast and dinner. We found the food to be bland. Also, certain dishes were not properly cooked. I suggest they should add more variety to their spread. The Chef was helpful in customizing the food for the kids.
Staff and Service – The staff was courteous and helpful. The service was OK, though usually delayed at dinner time.
Activities – The property has a garden where kids can play with a ball, etc. Also, they provide badminton rackets. They have a wide collection of books for avid readers and a huge collection of Movie DVD's for movie lovers. Board games are available for kids.
Parking – They have a limited parking space, with a very steep incline at the main entry. Need to be careful there.
Overall, a pleasant and refreshing home stay in Himalayas.
Stayed May 2017, travelled with family