Enjoy Panoramic Snow Views
Stand face to face with the Mighty Kumaon Himalayas and identify the different peaks with your host as he regales you with stories and trivia about the different peaks that together make this magnificent range! The presence and the stillness of these eternal peaks can be a transforming experience.
Shimmering with fresh snow, the views of the Himalayas are simply spectacular from October to March.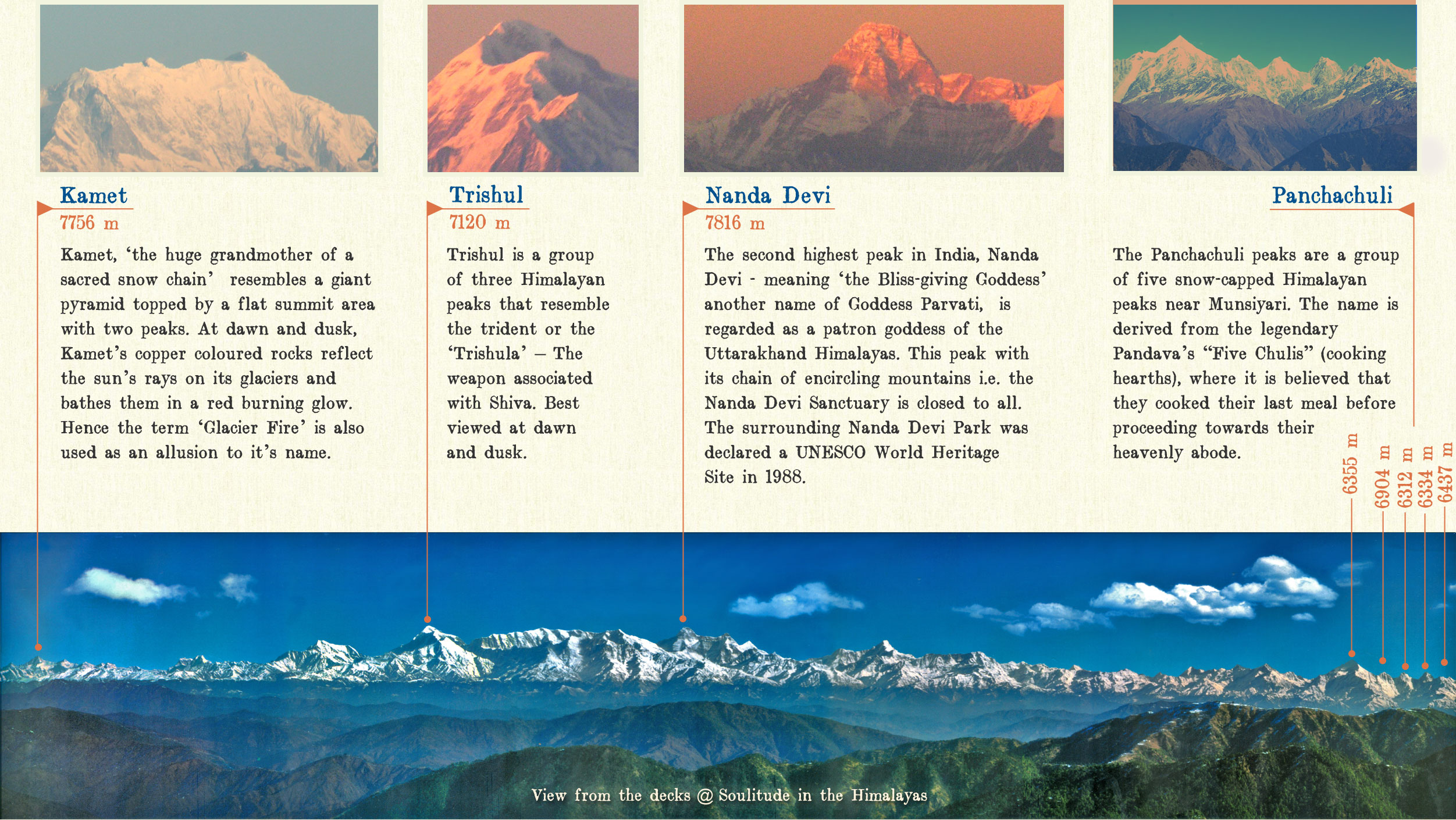 We receive several snowfalls between December and February, and Soulitude is popular with snow-chasers who want to witness a snow fall. Join the Snow Alert and be ready to leave at short notice (no cancellation or date change charges apply during January & February). If you are lucky enough, you will catch a snowfall.