Reviewed 27 April 2016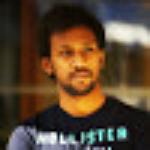 Amaraneni S
Probably words can never describe the overall beauty of Soulitude in the Himalayas. On arrival, we were warmly welcomed by Mr. Bhanu Pratap Singh and the other crew. The staff were wonderfully engaging and informative. Their hospitality and helpfulness continued throughout our stay. All the rooms have different themes, and are unique in their own ways. they instantly make you comfortable with their impressive interiors and I'm sure you would have a tough time leaving the place.
We stayed at the "Celebration" which was wonderfully comfortable and well-situated. Our room at the side of the building was quiet, restful and ideal. The upkeep and cleanliness in the spacious room and washroom, as well as common areas was superb. The whole of soulitude was designed to give a good Himalayan peak view from each of their rooms and most of the visibility depends on the weather conditions, we consider ourselves to be very lucky that we were able to get the views of the snow capped peaks on our day of arrival.
The suite room "Nirvana" is situated privately and it carries panoramic views of the Himalayas with an extra price tag.
Meals were only served in the dining room which was a destination itself. The food was not cheap but this place is the ultimate proof that you really do get what you pay for. The food we ate was perhaps the best we have tasted. Out special thanks to Mr.Vinod Singh Bisht and Mr.Suraj Singh Bisht who ensured all the meals were beautifully prepared and were set out at all times. We still feel the special and warm atmosphere of the staff at "Soulitude in the Himalayas", even 1 week after returning.
What sets "Soulitude in the Himalayas" apart are the beautifully designed rooms, amazing location, perched on the side of the Hill with views of the Himalayan snow capped peaks.
The subtle yet most hospitable service truly differentiates "Soulitude in the Himalayas" from other holiday experiences.
Solitude is not a hotel – It is truly a dream home away
Stayed November 2015, travelled with friends