Reviewed 3 June 2014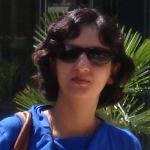 AkritaReyar
New Delhi, India
On recommendation of my parents who had enjoyed Solitude's hospitality earlier, I booked a meal (and you normally have to do this in advance as they have limited table covers) at this beautiful resort. And I was not disappointed. Our family was escorted into a well lit and cosy parlour which was merry with its blue decor that complemented the emerald Himalayas outside like a dream.
The staff was well trained and buffet lunch left us licking our fingers.
Though the meal was simple, it was terrific to taste and freshly cooked.
We felt very well looked after by the able Manager Mr Prithvi, who ensured we had the most relaxing and enjoyable afternoon.
I definitely look forward to another visit to this one.
Stayed May 2014, travelled with family