Reviewed 31 March 2014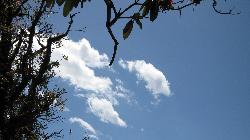 gr_noida_travellers
Noida, India
This is one of the most beautiful properties we have ever been to and after reading numerous reviews we were expecting the place to be great but it still took our breath away and we had a great time! I ditto all the wonderful things written about the aesthetics of the rooms, the food, the views, skylights but the one thing that we cherished the most was the utmost personal attention we received from the staff! They make you feel so special that you forget that there are other folks sharing the property with you and they make you feel completely at home and even better because of all the little extra things they do! In our case we had the most amazing candle lit dinner where they had decorated our table with candles and flowers and served us sizzlers!
Someone or the other is always around but they don't feel intrusive and yet are there to carry out all your requests.
Mr. Manish needs to be congratulated for a very well trained staff and Mr. Prithvi the manager was wonderful with our daughter and gave us an informative tour of the orchards and made it all sound very exciting (even though he must be doing this frequently!). The kitchen staff is fabulous and was always encouraging us to eat more and we had some fantastic malpuas and they even made it for us again upon our request. We had Bhanu guide us to the top of the hill to the Devi temple and was super courteous and fun.
We can't wait to go back and this is one place which will be on our radar for frequent visits!
Stayed March 2014, travelled with family