Chandrashila is the summit of the Chandranath Parbat on which Tungnath temple of Panch Kedar is located. Chandrashila can be reached by a further 1.5 km trek from Tungnath, is situated at an elevation of 4,000 mts above sea level, and offers mesmerizing views of the grandeur of Himalayan ranges.
Chopta-Chandrashila-Tungnath trek is one of the popular treks that can be undertaken round the year, it may be quite strenuous if you go during winters.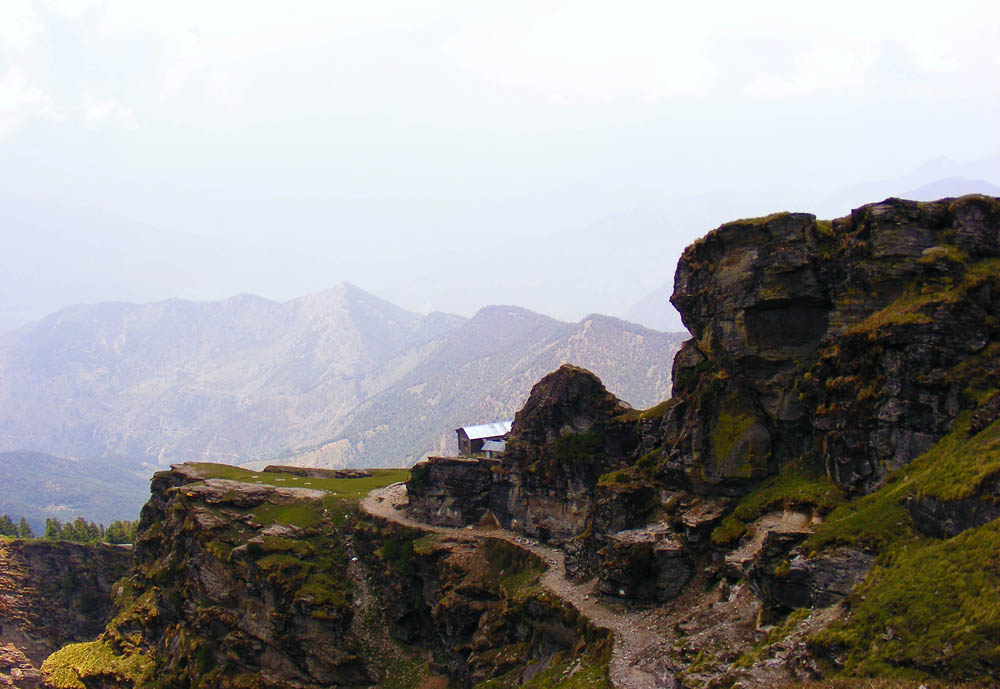 Chandrashila Legend
It is believed that Lord Rama meditated at Chandrashila peak after defeating the demon-king Ravana. Another legend says that moon-god Chandra spent time here in penance.
Views from Chandrashila
A very wide range of the snow capped Himalayan peaks and valleys can be seen from Chandrashila peak. Trishul, Nanda Devi, Chaukhamba Peaks, and other popular peaks are distinctly visible from Chandrashila. Nature has showered this picturesque spot with sheer bounteousness and it gives you a heavenly feeling.
Content Credits: www.euttaranchal.com