Reviewed 25 May 2016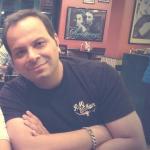 Vikas K
Soulitude in Himalayas is facing the scenic mountains of Nainital, in middle of mountains. The place is only 20 kms from Nainital Mall road and same distance from Bhimtal. So living in soulitude and still in reach of attractions which Nainital offers.
Rooms at Soulitude are all different beautiful stories in themselves. We stayed in Awakening, which is a large beautiful room with heated bed and very nice bathroom. This room has its own balcony facing beautiful mountains
Staff is very courteous, manager at the property Mr. Prithvi has been very kind throughout our stay helping us on many things. I would also appreciate the owner's (Mr. Manish) endeavour for establishing a property like Soulitude.
Lastly I would talk about food at the property, They prepare home made food. Breakfast, Lunch and Dinner menus are fixed and different each day. Snacks in room were a little disappointment due to their limited variety, but they went out of the menu for us in making chilly chicken, I hope they can do other things as well. Chicken Curry served one evening, is hard to forget about.
I would now like to do their another property which is Soulitude Riverside.
Stayed May 2016, travelled with family