Reviewed 28 February 2018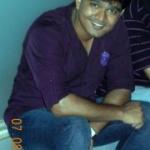 Feroz
Gurgaon
The biggest advantage of the Resort is the location. Every breath you take makes you feel alive.
The resort is very well maintained. Our room had porch and the morning and evening view from the porch was very soothing. Service was very good and staff was cooperative.
The restaurant has a good ambiance. Breakfast, lunch and dinner was good with lots of veg and non-veg options.
In short, it was a pleasant relaxation.
Stayed: February 2018, travelled with family