Reviewed 27 May 2015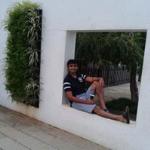 ketandand
Mumbai, India
Soulitude is located an hour or so away from Nainital. You can therefore avoid the concrete jungle that Nainital has become. There is little attraction in visiting Nainital anyway, since it resembles a small city instead of a hill station. Our plan of staying in Soulitude and visiting Nainital for a day was a better itinerary than staying in Nainital. The rooms are very beautiful, with pretty decent views. The cute and homely decor takes your heart away and gives you a lovely feel while you stay. Instead of continuing to gush over this hotel / homestay, why not write what can be improved here:-
1. The food:- Variety was quite limited. Taste was quite ok. The price was quite high given that the spread was limited. Either the pricing or the spread needs to be worked on.
2. No room heaters? We went in May so we didn't face an issue. I feel the situation in the winter might be different.
3. There was this group of four or five families with young kids who had come during our stay. There was no attempt by the management to ask them to keep peace in the hotel. They ran amuck with their kids and were blaring loud music in the common areas. One night, this nuisance went on till maybe 2 a.m. Evidently, people believe that they buy a place if they rent rooms there? The management should have put its foot down there.
4. Their website talks of arranging a fireplace in the room, but upon asking for that we were told that the government has banned it.
Conclusion:- Yes, its a must visit and a good place to go. Please be considerate of fellow travellers who may not have come to Nainital to attend a DJ party!
Room Tip: If you are travelling with family or kids then ask for rooms in the main building.
See more room tips
Stayed May 2015, travelled as a couple