Reviewed 7 October 2014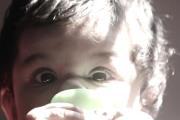 kapilpandey
Mumbai,India
We went to stay there for two night and we could have stayed there forever. any one who loves nature and wants a little comfort along with it, this is the place stay. We stayed in 'Awakening' which is their biggest room. Three of us and a 2 year old kid were accommodated easily. Its an awesome room, with a huge TV( probably 50 inches) and a surround sound 5.1 homet heatre system. They have a small collection of DVDs also.
The staff is helpful and courteous. We went for two small treks and each time a hotel staff accompanied along with a water bottle and an umbrella.
Even if you dont want to leave the property, just sit at the balcony or window and enjoy the beautiful view of the hills and colorful flowers around. There were apple orchards around and we were told that till august the trees were full of apples.
The food was good. But could have been better. We would have loved to have some local cuisine in the buffet.
I went to see all the rooms and each and every room is very tastefully done with excellent view. They have priced the rooms according to their size.
All in all the lovely place to visit, if you like to feel, smell and breathe Mother nature, without wanting to compromise the comforts of the modern days.
Stayed September 2014, travelled with family