Reviewed 28 May 2014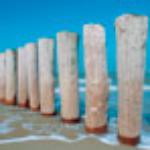 Patraos
Mumbai,India
What a beautiful experience!!!
Our holiday at 'Soulitude in the Himalayas' was indescribable.
Awesome weather, breath taking views, long calming drives in the hills, cozy cottage, refreshing landscapes, hailstones in summer, clouds in our room, great service and attention to detail – its been all this and more.
Meals – Well planned and co-ordinated – every day was a different menu. Fresh and home cooked, from the pan to the plate, candlelit diner, barbecues! Indeed a foodies delight!
Child friendly – books, toys, DVDs for kids besides meeting other kids on holiday!
For us, this was a welcome break from routine and time to ourselves. A calming and rejuvenating experience of the Great snowclad Himalayas – fills you up with awe!
All I can say is – you need to be at "Soulitude in the Himalayas" to feel it – atleast once in a lifetime!.
Stayed May 2014,travelled with family