Udte patango mein….
Holi waale rangon mein…
Jhumenge phir se dono yaar…
Wapas to aaja yaar…
Seene se lagaja yaar…
Among the flying kites and between these beautiful colours, we will dance again my love…please come back and hug me…
In love with oil painting. When beautiful Himalayan colours meet the freedom of a digital brush, its amazing to re-imagine and deepen the saturated hues on canvas.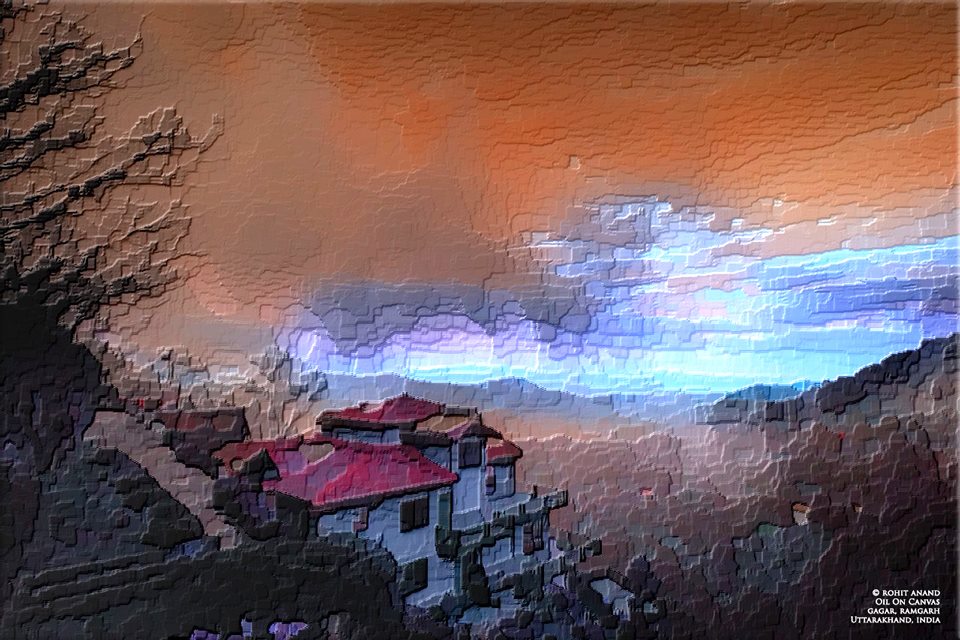 The scene is real, the colours are part real, part fantasy. Gagar, Ramgarh, Kumaon Himalaya, Uttarakhand. February 2014.
Brings a smile, to realise that a Bengali, Arko Pravo Mukherjee, has written the Urdu lyrics and composed the song.
Apne ruthen, paraye ruthen, Yaar ruthe na…
Ruthe toh Khuda bhi ruthe, saath chutte na…
Allah waariyan, mein toh haariyaan…
Tutti yaariyan mila de oye…
Here 'Yaar' can be a friend, a lover, a passion, a hobby, a vocation or just about anything dear to us.
View the original post and comments on The Himalayan Club's Facebook Page