Reviewed 13 February 2015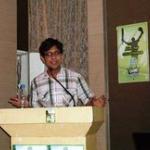 prashant_p
New Delhi, India
I had never imagined a boutique "concept" property like this even existed in India. Concept because its truly a unique experience. Kudos to the owners, we were mightily impressed by their artistic vision & attention to detail, which translated into not just beautifully crafted interiors, but lovely little artifacts all over the property. All rooms overlook the mighty Himalayas which are a splendid sight esp every dawn & sunset. We were celebrating our anniversary in Dec'14, and couldn't have wished for a better experience. Mr Prithvi (GM of Soulitude) helped us out at every step, helping out with road directions before arrival, allotting us a room in a cottage which was empty, helping us plan a few day trips, greeting us with a complimentary surprise anniversary cake (home cooked, yum!). The staff went out of their way to make us feel at home. The property is located bang in the middle of no where, on the mountain side – with sparse traffic to disturb your serenity. The rooms are equipped with all modern amenities – geysers, heaters & bed warmers to keep the chill at bay.
We also made a day trip to the Soulitude by the Riverside property – a lovely 45 min drive away. You need to walk through a jungle trail for almost 45 mins to reach Riverside. This one is even farther away from civilization – in the middle of a jungle with a stream floating right through it. We took another walk of about 20 mins to reach a hidden gem – Parital lake, hemmed in by hillocks on all sides, with a gushing waterfall feeding the lovely green lake. Sitting there just listening to the waterfall and the birds chirp was truly an amazing experience. The food at Riverside was mind blowing – we had asked for a lunch to be organized there, and what we found was a sumptuous buffet made with fresh farm produce and served hot (even though we were delayed due to the trip to the lake).
Among other things, a well stocked library & board games would keep you occupied through the day. Several other guided day trips are also organized to nearby lakes/villages. Just driving on the lovely meandering hill roads with the windows down would also appeal to many.
Many thanks to Mr Manish for creating such a beautiful set of properties, Mr Prithvi & his ever willing staff who run this property like a home away from home for guests. Would recommend this property to any one seeking an escape from the regular humdrum of city life, looking to enjoy a couple of days close to nature.We had a great experience and would definitely be visiting again!
Stayed December 2014, travelled as a couple