Reviewed 5 April 2018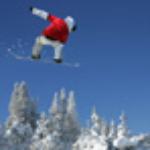 sanjaysilli
New Delhi
Soulitude in the Himalayas got almost everything right.
The location amidst the mountains with pleasant weather and splendid view. All the rooms have excellent view of the mountain range.
The hospitality was out of this world. Every member of the management and staff are ever ready to make your stay an experience you will cherish.
The icing on the cake was the bonfire on the front lawn with barbecue dinner.
In my opinion, the downside is the pricing (although I got at a discounted rate on MMT) and activities. Despite this, I shall want to visit and stay in this resort for the sheer joy and 'Soulitude' that one experiences. I recommend this.
Stayed April 2018, travelled with family