Reviewed 4 June 2015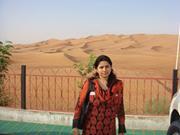 Sneha S
A must visit if you are looking for a place where you will get peace and quiet. If your expectation from a holiday is a frantic trip with a thousand activities to be packed in a day, then this is definitely not the place for you.
The property is more like a cottage, well furnished with the owners distinctive furnishing style stamped all over (overall a beautifully made and furnished place) .
Relax, watch the mountains, see the sun rays shining down upon the trees, contemplate about your life, go hiking (if you are fit enough) or else just be lazy in one of the decks facing the mountains.
Food is average, no great culinary experience to be had, but the staff is friendly and will go the extra mile for you.
Room Tip: The base category rooms also have an excellent view so you can opt for that as well.
Stayed May 2015, travelled with family